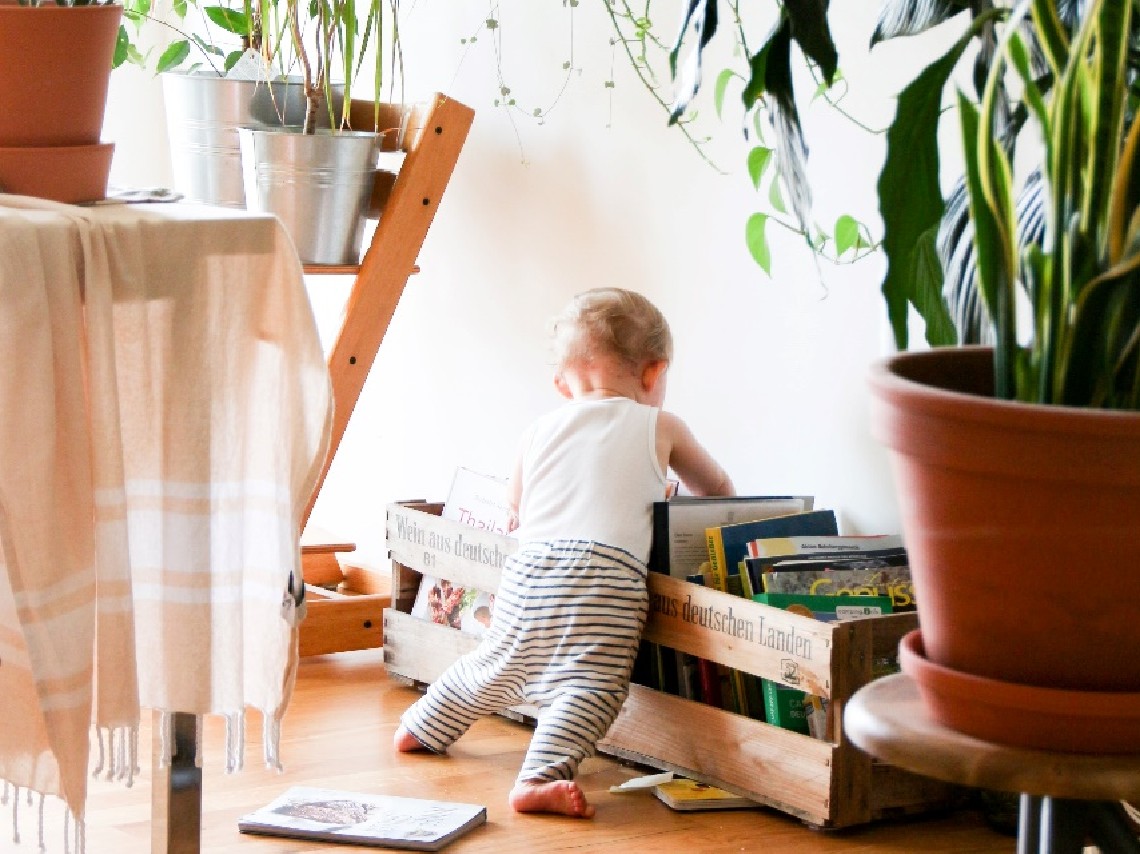 Having got through the excitements of pregnancy and birth, many new parents have a very simple plan for childcare when returning to work.
Mum. Sometimes it's mum and mother-in-law.
But that's it.
There's nothing wrong with arranging childcare within the family, but life will always throw a googly and things have a habit of coming unravelled. The family carer may get fed up with being a carer. She (it's often though not always a female family member) may become unwell or go on an extended holiday. She may have to care for elderly parents and can't cope with a grandchild as well. She may move too far away to make daily caring a realistic option.
Pre-pandemic I used to say that looking after a child is a job in itself. You can't look after a child and do a job of work properly. Asking to work at home while caring for a child is not a solution.
Having gone through the pandemic where we had to try to do just that because schools were closed and other options limited, there aren't many parents who would disagree.
Having had to intervene and help many employees manage breakdowns in childcare arrangements, I encourage my clients talk to their employees who have become parents of the extreme desirability of having a Plan B, ideally before there is a crisis.
Childcare in the UK is expensive and difficult to arrange so I wholly understand that it is tempting to rely on mum/ mum-in-law and hope that things go OK. They won't – certainly not all the time.
Just as it's a bad idea to start recruiting when you're desperate for new staff, it's equally hard to look for childcare alternatives when you're up against it.
This type of scenario tends to make employers, staff (and the poor children) very stressed and decisions made under pressure can make things worse.
The key to managing childcare is proper forward planning. It's important to create and maintain a solid support system. Here are some approaches you can put to your staff to consider.
Find people with the same patterns of your life. Try to find other parents whose routines match yours. For example, are there other families in your street or neighbourhood whose children attend the same school or day care. Get to know them and explore the possibility of sharing pickup and drop-off times.
Build a network of professional carers that you can call on when you need additional support. It takes time and care to build up this network. You have to proactively find, interview, trial and manage them, but you get the benefit of a trusted professional that can come in and do what you need. Ask around, post on parent/neighbourhood forums, and use childcare-focused services. Try to have at least two to three sitters on your list. The more options you have, the more likely you'll be able to get help when you need it.
During the pandemic, when many people still had busy jobs and children needing care and schooling and no social outlets, "bubbles" were created allowing one or two families to meet and safely socialise, and with whom childcare could be shared.
Think about creating a childcare bubble to include multiple families for different needs, including socialising, meal help, and last-minute childcare assistance. There are many ways to structure the mutually helpful, rotating blocks of care. The key is to identify what each family needs and come to an agreement within your bubble. For each family in your bubble, have a conversation around the mutual help that would be helpful to give and get and what it might look like.
Even with the best laid plans, there will be times when employees have care problems and will need to work flexibly or to take some dependency leave. If this is the exception rather than the rule, it will be far less stressful for all concerned.
***
If you're an employer with HR queries and problems, get in touch!
Sign up for our free resources and free weekly tip - subscribe here.
Phone 0345 644 8955
LinkedIn Russell HR Consulting
DISCLAIMER
Although every effort has been made to ensure the accuracy of the information contained in this blog, nothing herein should be construed as giving advice and no responsibility will be taken for inaccuracies or errors.
Copyright © 2021 all rights reserved. You may copy or distribute this blog as long as this copyright notice and full information about contacting the author are attached. The author is Kate Russell of Russell HR Consulting Ltd.