Helping employees become more productive and more effective is part and parcel of the HR role. One of the common complaints from employers is poor productivity. Many employees just can't manage their workload effectively. They have a "to do" list but they can't keep up or it grows like Topsy and they feel utterly defeated.
Surely it's better to list the things you must do rather than try and remember them all? Of course it is, but there are a number of common problems with the to do list.
There are too many choices so we feel overwhelmed.
Naturally we gravitate to simpler, easier tasks and the tougher items are just left.
Most people never manage to make time for important-but-not-urgent tasks, like setting aside time for learning.
They lack a commitment device.
We often spend more time on a task than we should, influenced by the time that happens to be available (circumstantial) rather than how long the work should really take (objective).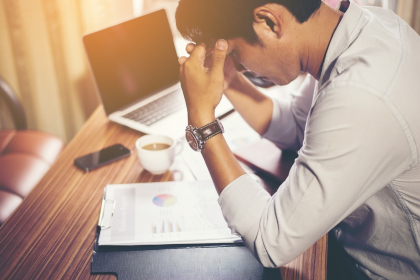 A better alternative to the to-do list is "living in your calendar" or "timeboxing". Timeboxing will help you be substantially more productive. To timebox your work estimate how much time each of your tasks will take and log them to your calendar. Allocate time to process your email. Leave some otherwise unallocated time — one to two hours — each day to deal with the inevitable crises that will crop up. It gives you production plan for your work.
Research shows that if you allocate time to a task and focus on the task for that period you are far more productive than if you just say/ think: "It takes as long as it takes". About 45-50 minutes is the optimum time. If you have a long, complicated task, break it down into several 50-minute chunks and return to it. Plan it in in time boxes.
Timeboxing helps you to communicate and collaborate more effectively. If you share your calendar your critical work is visible to colleagues. So not only are you more likely to plan your work to accommodate others' diaries, others are able to check that your work plan works for them.
Timeboxing also gives you a comprehensive historical record of what you've done. Do you ever get to the end of an insanely busy week and wonder what happened? Or a performance review looms — what went well and what less well over the last six months? Or you want to use an hour to plan the following week and need to know what's on the horizon? It's all there in your calendar.
Disciplined timeboxing imposes a sensible, finite time for a task. If you stick to that. It will help you feel more in control and this is particularly important because that sense of being in control may be the biggest driver of happiness at work. Interruptions make us less happy and less productive. Timeboxing. Means you decide what to do and when to do it, block out all distractions for that timeboxed period, and get it done.
There are many benefits of timeboxing your calendar. It improves how we feel (control),how much we achieve as individuals (personal productivity),and how much we achieve in the teams we work in (enhanced collaboration).
If you have HR queries and problems get in touch.
Sign up for our free resources and free weekly tip - subscribe here.
Phone 0345 644 8955
LinkedIn Russell HR Consulting
DISCLAIMER
Although every effort has been made to ensure the accuracy of the information contained in this blog, nothing herein should be construed as giving advice and no responsibility will be taken for inaccuracies or errors.
Copyright © 2019 all rights reserved. You may copy or distribute this blog as long as this copyright notice and full information about contacting the author are attached. The author is Kate Russell of Russell HR Consulting Ltd.