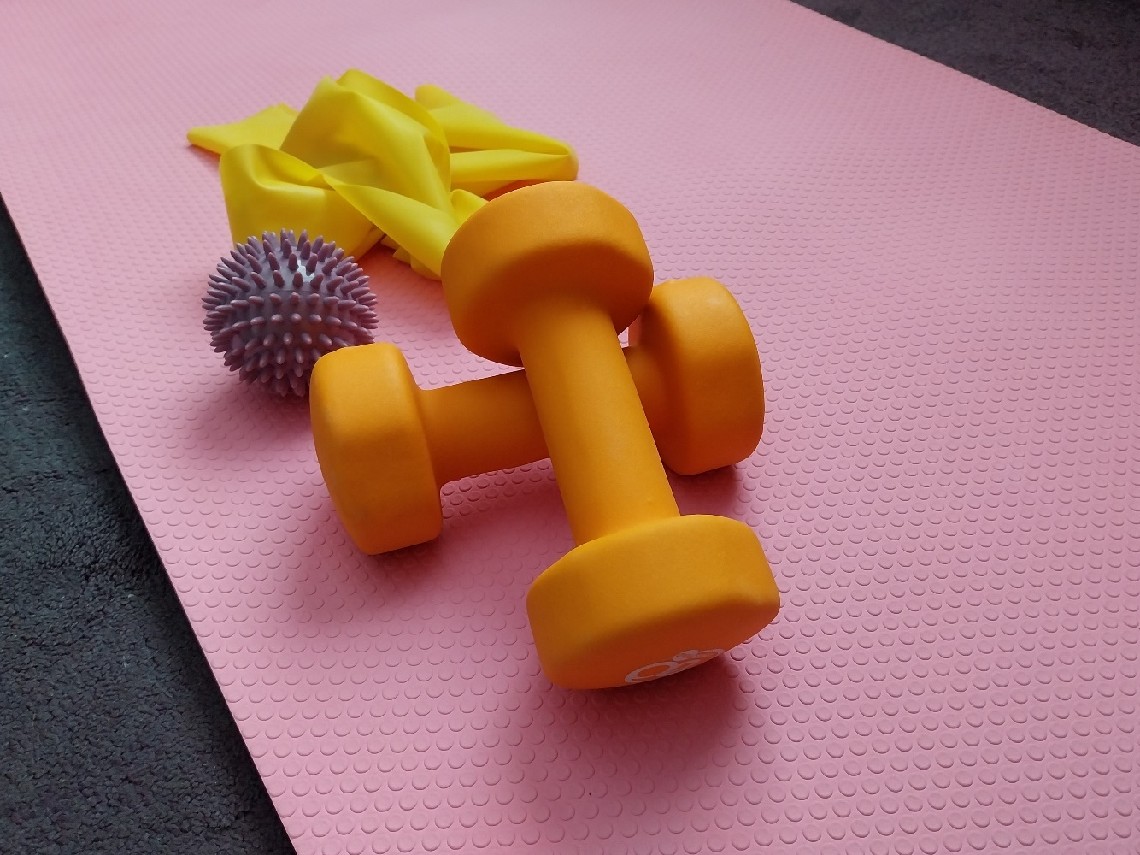 The UK seems to be the sick man/ woman of Europe again. 65% + of adults are overweight or obese, we're stressed (or think we are) and we're an aging population with all the associated ill-health issues. The worst thing is that far too many people live unhealthy lifestyles, become ill, then expect the NHS to cure them. That's a crazy cart-before-horse approach.
So much ill health is avoidable. I'm a great fan of prevention being better than cure, so I want to talk today about helping employees stay healthy by giving them the opportunity to undergo certain medical tests early enough to help them live healthfully into old age. There are two tests that I have in mind.
The first is bone density screening. In 2019 I had the opportunity to have the strength of my bones tested. Although I'm fit and do a great deal of walking, I'm slight and post-menopausal. I discovered that my bone density was decreasing and if I didn't take positive action to stabilise the situation. I would have osteoporosis within five years. That was a bit shocking. Since I have no wish to become a little old lady with sparrow thin bones, who suffers a break at the slightest fall or accident, I had to do something about it.
Having the test gave me the opportunity to make changes while I could do so in a meaningful way. Ever since then I have lifted weights every day, eaten plenty of protein and taken supplements to boost my bone strength. In 2021 I had another test. Although the bone density was not affected, the strength of my bones was extremely good.
The second is cancer screening. In June I lost a very good friend to cancer. It was shocking, rapid, and horrible. She was not an obvious candidate either. She was not overweight, she took regular exercise, she didn't smoke, she didn't drink a great deal and she was a very good cook. She usually cooked from raw materials (processed foods have now been very clearly linked to cancer). But despite all this, she had cancer and died soon after the diagnosis.
Most of us will have a friend or a family member who suffered from cancer. Some have survived and some have not. One of the problems with cancer is that all too often the symptoms only become apparent at a very advanced stage and then it can be too late to have treatment.
I had read about a new test which is being carried out by the Cancer Screening Trust. It tests for almost all cancers, though not cancer of the blood. I decided, together with my husband, to take the test. My reasoning was that I would rather know bad news at an early stage. when it's more likely to be treatable. Even if it's not treatable I can make decisions about my life while I am well enough to do so.
The responses from friends and family were mixed. Some people said: "Oh, that's very brave of you"; others said: "Good on you, very sensible".
Both my husband and I tested negative, which is a relief. We will probably have the test every 18 months or so from now on to keep an eye on things.
Given that cancer is still one of the biggest killers of old age, having a screening makes a sensible option for employers to offer to employees, particularly those over the age of 50, to encourage a healthy workforce.
***
If you're an employer with HR queries and problems, get in touch!
DISCLAIMER
Although every effort has been made to ensure the accuracy of the information contained in this blog, nothing herein should be construed as giving advice and no responsibility will be taken for inaccuracies or errors.
Copyright © 2023 all rights reserved. You may copy or distribute this blog as long as this copyright notice and full information about contacting the author are attached. The author is Kate Russell of Russell HR Consulting Ltd.