Last week I hit the limits of my patience and beefed my template dispute resolution process. It's now got enough muscle to make Popeye jealous.
Employees have a right to raise genuine grievances. Unfortunately, this right is often abused. This year I have dealt with more aggressively pursued non-grievances than at any time in the last 30 years. They have been expensive, exhausting and harrowing.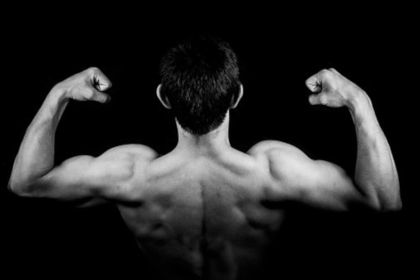 They are also massively time consuming and disruptive. In the last ten weeks I have been dealing with a discipline and then grievance matter which are ridiculous. It's taken over 50 hours of my time, plus hours of my clients' time and some 20 hours (so far) by external contractors. The cost to a small business is unacceptable. The findings are that the grievances raised are entirely without content or merit.
Very briefly, this is what's happened. Following a minor reorganisation a small amount of work was passed to the remaining team to be absorbed by the team members. The team leader, Brian, demanded pay rises for himself and the team, asserted that the team was "overwhelmed" with work (where by their own evidence they could comfortably absorb some more),asserted breach of contract, demanded a 30 day consultation and was generally both foolish and unpleasant in the way he went about it.
The company started a disciplinary investigation and in the course of the investigation uncovered still more nasties. Brian's response was to put in two grievances at separate times. We dealt with them both very carefully and fully because he was clearly trying to assert a whistleblowing argument. All the findings were on the facts that there was no case for the company to answer.
Brian then forwarded confidential company data to his personal email address. Once discovered he was suspended – and even after that he breached the terms of his suspension.
Brian has now been dragged (metaphorically) kicking and screaming to the door of the discipline officer.
The costs of additional external contractors to deal with the utter rubbish in the grievances raised by Brian has cost the company about £6k. The extra work and worry it has occasioned has made at least one member of the SMT seriously ill. And it is over absolutely nothing.
My practice often deals with difficult cases and Brian is extreme, but the sad fact is that this type of appalling behaviour is becoming a lot more commonplace.
It may be a statement of the obvious (I do think the courts rather overlook this) but most businesses are established to make a profit, not to spend all their time and money dealing with non-existent complaints. This type of thing can easily close a small business so it can really hurt other employees and well as the business.
While it's right that employees have the chance to raise genuine grievance and to have them properly explored and resolved, it's time we put some backstops in for the many time wasters that so many businesses have to deal with. My muscular grievance procedure won't adversely affect any employees raising reasonable concerns and pursuing them in a sensible way. But I hope it will give the Brian's of this world pause for thought – and limit the damage they can do to their employer and their colleagues.
If you have HR queries and problems get in touch!
Sign up for our free resources and free weekly tip - subscribe here.
Phone 0345 644 8955
LinkedIn Russell HR Consulting
DISCLAIMER
Although every effort has been made to ensure the accuracy of the information contained in this blog, nothing herein should be construed as giving advice and no responsibility will be taken for inaccuracies or errors.
Copyright © 2018 all rights reserved. You may copy or distribute this blog as long as this copyright notice and full information about contacting the author are attached. The author is Kate Russell of Russell HR Consulting Ltd.