Just because you are a small or medium enterprise doesn't mean you can't treat your staff to company perks. Simple, sometimes slightly quirky, ideas can help you attract and retain the best staff by boosting morale and demonstrating to staff that you value what they do.
Offering staff perks, benefits or incentives is a way of attracting, and retaining, talent. Career website, Glassdoor, says that 57% of all workers rate perks and benefits as one of the top factors they consider when deciding whether to accept a job offer.
Perks don't have to be expensive. Free employee benefits such as casual dress, running clubs or 'bring your dog to work day' are a great way of rewarding staff without spending money. You could also enter into arrangement with other local businesses to offer discounts or vouchers to staff. That won't cost you anything.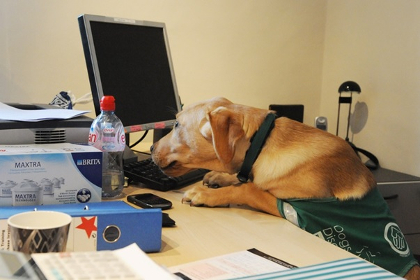 Do bear in mind that that one size doesn't fit all. Priorities vary so don't assume you'll know what they want. To avoid expensive mistakes, ask your staff what they would most like before taking any steps.
The following perks are among the most popular for 21st century staff.
Paid insurance
Allowing pets in the workplace
No-tie policy and casual dress code
Offering clothing advances
Investing in staff fitness, pedometers and phone apps, a weekly running club, bike rides, football or other sports teams
Paid time off to do community work
Games rooms
Food offerings - meals for staff meetings, Pizza Day / Doughnut Day / Cupcake Day, summer barbecues, subsidised organic drinks and foods, free restaurants and canteens
Time off work - longer holidays, financial rewards, birthdays off, early finish
Company retreats and getaways
Treats - doughnuts, cupcakes and pizza, tickets to sporting events, make-overs and massages or other treatments can be offered, free gym membership for employees and subsidised membership for spouses, free tuition and exam fees, free clothing and footwear, free oil changes or car washes, house cleaning
Assistance with childcare – crèches, after school clubs, time off (as an extra to holidays)
What types of perks are you offering your employees? Do they make your employees feel special?
For more ideas on recruiting great staff visit the Build Your Dream Team treasure trove.
If you have HR queries and problems get in touch!
Sign up for our free resources and free weekly tip - subscribe here.
For help resolving all your HR queries and problems get in touch!
Phone 0345 644 8955
LinkedIn Russell HR Consulting
DISCLAIMER
Although every effort has been made to ensure the accuracy of the information contained in this blog, nothing herein should be construed as giving advice and no responsibility will be taken for inaccuracies or errors.
Copyright © 2018 all rights reserved. You may copy or distribute this blog as long as this copyright notice and full information about contacting the author are attached. The author is Kate Russell of Russell HR Consulting Ltd.