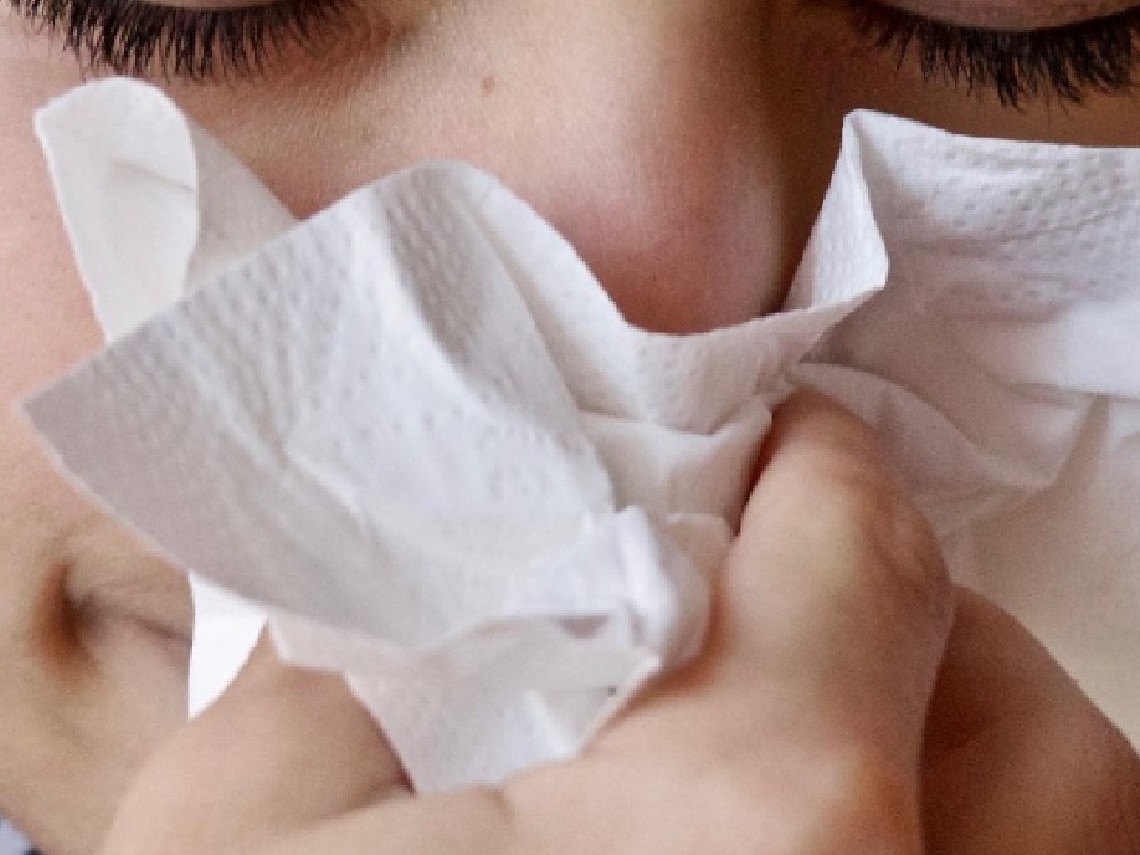 October – season of mellow mists, fruitfulness and flu jabs. I've just had mine. It won't be long before the winter flu bugs are back in full force, so this week there's a reminder of how to reduce your risk of picking up a miserable little lurgy at work.

Coughs and sneezes really do spread diseases, especially in confined spaces. Cold and flu viruses are often passed along from person to person and surface to surface in the workplace. People are most contagious during the first two-three days of contracting a cold and almost immediately and for about five days after that once they have been infected with the flu – even before symptoms develop. However, you can do lot to prevent the spread of cold and flu viruses at work.
Front line defence is in having clean hands and not touching your face. Bugs lurk on:
the hands or face of others – including handshakes;
doorknobs or handles (including microwave and fridge);
copier machine buttons or parts;
another person's keyboard or phone;
mugs and cups;
light switches/ door entry/ lift operation switches;
countertop food or food container handled by others;
shared books or other office materials.
shared hand or power tools.
Keep washing your hands regularly during flu season, especially when: you've been to the loo, before you prepare or eat food, after you have sneezed, after you have touched anything which has been touched by others.

When you wash your hands, wash the palms, backs up to the wrists, between the fingers and nails for at least 15-20 seconds (enough to sign a verse of "London Bridge is Burning Down"). Use soap and water or sanitise with an alcohol-gel hand sanitiser, especially following contact with potentially contaminated surfaces.
Following washing, turn off the tap with a paper towel.
Dry your hands with an air dryer or a clean paper towel.
Use a paper towel to open the bathroom door and dispose of paper towel in a trash bin outside of door.
Use a hand sanitiser between washing.
Avoid touching your face, eyes, mouth or rubbing your nose
In addition, taking the following measures will help to keep bugs at bay.
Wash out your water bottle daily.
Clean shared items such as phones, keyboards, handles and doorknobs with alcohol wipes or other sanitised wipes.
Don't share pens or pencils (people often suck the end!).
Avoid close contact with anyone who has a cold or flu.
Sneeze and cough into a tissue, throw the tissue away, and then wash your hands. If you don't have a tissue cough or sneeze into your elbow rather than your hand.
Drink plenty of fluids, but do not share drinking cups or straws.
Get lots of fresh air.
Exercise regularly and frequently.
Eat healthy foods such as whole grains, fresh fruits and vegetables.
Don't smoke and decrease alcohol consumption.
Relax – stress can decrease immunity.
Avoid contact with known allergens - allergies affecting the nose or throat may increase the chances of getting a cold or flu.
If you do become unwell, stay at home if you can.
Stay hydrated by drinking plenty of water or juices – between 9-13 cups per day.
De-stress and avoid strenuous activity – physical, emotional, or mental stress can be major drains on the immune system.
Get plenty of rest – most people need seven to nine hours of sleep each night.
Drink green tea or ginger tea each stimulate the immune system to fight off infections.
Have these Items handy while at work.
Water, decaffeinated tea, or juice.
Tissues.
Alcohol-based hand sanitiser.
Hand cream or lotion.
Over the counter drugs like paracetamol.
Cough drops/lozenges.
Vitamins – zinc and vitamin C is especially effective.
I can't rid the world of coughs and colds, but I can certainly solve work-related problems.


If you're an employer with HR queries and problems, get in touch!

Sign up for our free resources and free weekly tip - subscribe here.

Phone 0345 644 8955
LinkedIn Russell HR Consulting

DISCLAIMER

Although every effort has been made to ensure the accuracy of the information contained in this blog, nothing herein should be construed as giving advice and no responsibility will be taken for inaccuracies or errors.

Copyright © 2019 all rights reserved. You may copy or distribute this blog as long as this copyright notice and full information about contacting the author are attached. The author is Kate Russell of Russell HR Consulting Ltd.