We hear a lot about bullying these days – at school, at work, on the internet.
Although I was a tiny, whey-faced shrimp as a child I was never bullied at school. But I have been bullied at work – by an HR Director of a large company, no less. My appraisal started like this: "You may want to sit facing the other way [from the glass wall of the office in which we sat] so people won't see you crying". I'm not joking. The rest of the meeting was equally horrific. I'd always had an exemplary career so this came as something of a shock.
For three more months I tolerated this charmer and came as close to having a breakdown as I was prepared to do. Then I left, even though it was without a job to go to. As an aside – always keep three to six months living expenses somewhere like a premium bonds account so in an emergency you have some wriggle room. I left, temped, then set up my business – and have never looked back. In my case the darkest hour was the one before the dawn but I couldn't have done that if I hadn't had some thinking and planning time.
That was 20 years ago but I have never forgotten how helpless and unhappy I felt.
Workplace bullying is vile. It's a tremendous abuse of power and it's damaging. So often it's a covert attack on the weakest and most vulnerable team members.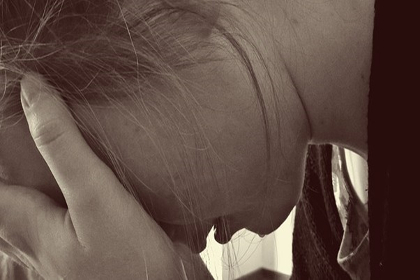 A year or two ago we had a situation where the lid blew off an ugly bullying situation while a manager, Jake, was on holiday. Jake had more than two years' service, so we knew the matter would be protracted. There were tears and resignations by those raising the complaint. The client discovered all sorts of transgressions by Jake in addition to the bullying – it was a real soap opera. On Jake's return, the usual investigation followed (during which Jake bawled out one of my team unpleasantly and then crossed the road when he saw one of the people who'd raised a complaint and stood silently in front of her with his arms crossed, just looking at her – both weird and unpleasant) and ultimately it went to discipline. At no stage did Jake admit that his behaviour was unacceptable or commit to change. He was frankly creepy.
While Jake's behaviour was unpleasant, it wasn't quite enough to dismiss and the client had been at fault in a number of ways. We knew we'd have a walk-out if he came back, so we dismissed for some other substantial reason, which is a dismissal with notice. At an earlier stage, the client had extended Jake's notice to six months' notice. It didn't want to pay him notice in lieu. We didn't really want him to work it either, but in order to try and get a sensible outcome we told Jake he would have to work all or part of his notice at another branch and given his track record he would be awarded a final warning for gross misconduct to run for the duration of his notice. Jake didn't want to work his notice (but he wanted to be paid) and there followed an extended period of discussion about a settlement agreement with some lengthy and extremely toxic interventions by his solicitor. These included demands for a £1000 payment for Jake's legal fees – and no, we didn't pay them!
I'm really glad I did give the warning as well as the dismissal notice or Jake would have spun things out for six months while on suspension and then brought a claim at the end. As it was we imposed a deadline, he refused to go the other office to work and I lined up another discipline hearing because his wilful refusal to carry out a reasonable management request was a fundamental breach of contract. Faced with the choice of dismissal for gross misconduct with no notice or buckling down to our terms in a settlement agreement, he did the sensible thing and signed about 30 minutes before the discipline. Phew…..
The moral of the story is, don't let bullies rule the roost. Take action to investigate quickly and stop any nonsense that might be going on so you get can to a reasonable outcome for all parties.
If you need help sorting out HR problems, give us a call on 01908 262628.
Sign up for our free resources and free weekly tip - subscribe here.
For help resolving all your HR queries and problems get in touch!
Phone 0345 644 8955
LinkedIn Russell HR Consulting
DISCLAIMER
Although every effort has been made to ensure the accuracy of the information contained in this blog, nothing herein should be construed as giving advice and no responsibility will be taken for inaccuracies or errors.
Copyright © 2018 all rights reserved. You may copy or distribute this blog as long as this copyright notice and full information about contacting the author are attached. The author is Kate Russell of Russell HR Consulting Ltd.