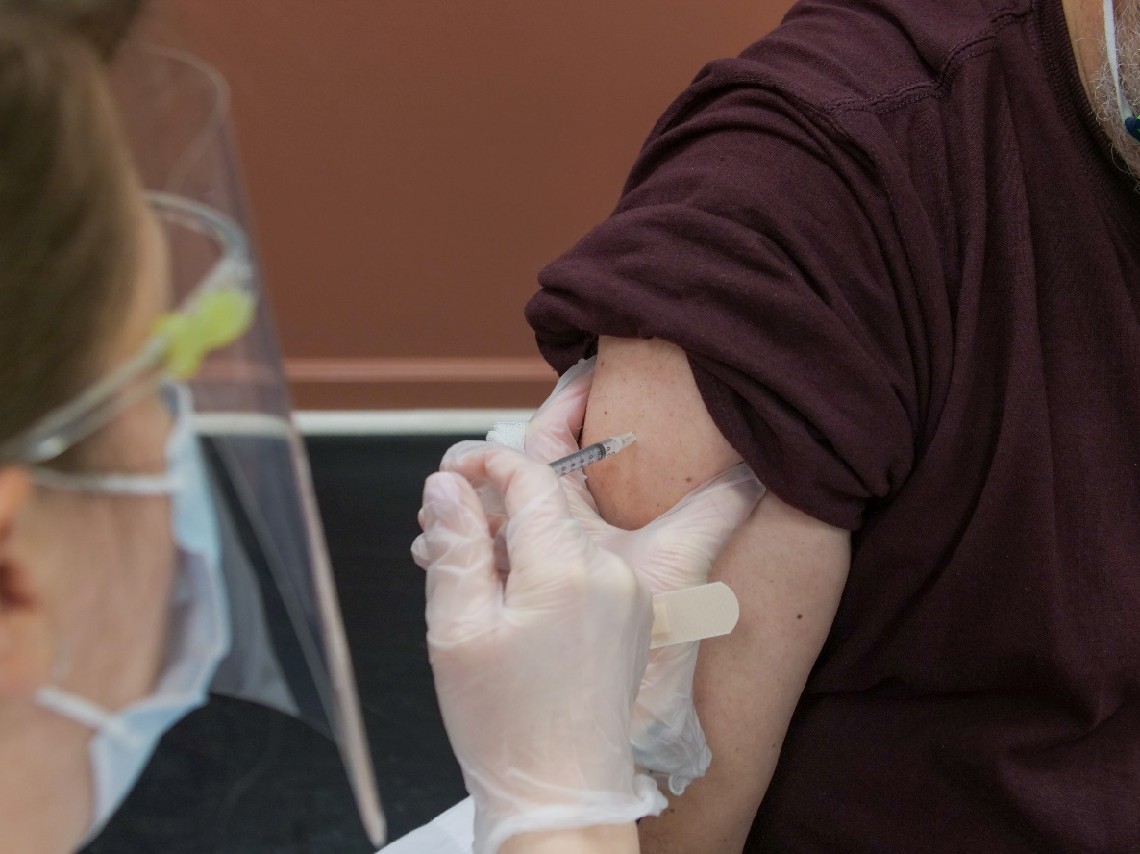 After the year of Covid-19 hell we've had, you would think that there would be few dissenting to the prospect of a vaccination. The majority of people seem to be willing to have the jab and early results for protection look very promising. That's great news. But there are still some who are refusing to have the jab. Many employers are now asking: "can we make the vaccination mandatory in our workplace?"
Requiring employees to have a vaccination has not previously been tested in UK law. Guidance from ACAS says that it should only be necessary for staff to be vaccinated if the vaccine is required for someone to do their job.
You may be able to amend your terms of employment to require new employees to have a vaccination. Even so, the requirement must be appropriate and reasonable in the circumstances.
There are likely to be some exceptions. While new recruits won't be able to bring an unfair dismissal claim, they still have the right not to be discriminated against because of protected characteristics. You therefore have to consider the following points.
Should you make an exception for employees with medical or belief reasons? You may have to make exceptions for medical, pregnancy or religious beliefs. Not doing so could lead to discrimination claims from employees with protected characteristics.
The timing of introducing any such requirement. Younger people will be the last group to get the vaccine though this issue will disappear in a few months as the programme reaches completion.
If there is any discriminatory impact on employees on grounds of pregnancy, religion, age or ethnicity, can you potentially justify it? For example, is it a proportionate means of meeting health and safety aims?
It may be possible to require your existing employees to be vaccinated, but this is likely to be a minority of cases and the points set out above apply.
If you wish to make it mandatory, you'll need to consider what action you would take if an employee refuses. Would you have a fair reason to dismiss employees who refuse vaccination but have more than two years' service? If you have carried out a risk assessment and can show that having a vaccine is the most reasonably practicable way of mitigating the risk of Covid-19, you could argue that making the vaccination compulsory is a reasonable health and safety requirement. Employees who then refuse the vaccine could potentially then be dismissed for a health and safety breach. This type of argument is most likely to apply in healthcare or other settings where Covid-19 is a reportable disease. Keep matters under review, takinto account the circumstances at the time, including the latest scientific evidence on the extent to which the vaccine protects against infection and transmission, the presence of Covid-vulnerable individuals in the workplace, and the alternative Covid-secure measures that it is reasonable to expect customers, clients, contractors and other employees to take.
Before going as far as to dismiss an employee, consider options short of dismissal. These might include allowing an exception, redeployment to another role, implementing other safety measures or potentially keeping the employee working from home if possible. Think about how this fits in with your existing employment contracts and policies. For example, if it is a case of non-compliance with health and safety instructions, check that this is cited as an example of something that could lead to dismissal in existing policy documents.
If you are making vaccinations mandatory, you will also need to ask employees to disclose their vaccination status. This information is personal data and should only be processed after a data protection impact assessment (DPIA) has been carried out. A failure by an employee to disclose their vaccination status to the employer would need to be treated as a disciplinary matter, in the same way as an employee's explicit refusal to accept vaccination.
Employers are required under health and safety legislation to take reasonable steps to identify and reduce workplace risks. Reasonably encouraging uptake of the vaccination among employees to protect themselves and everyone else at the workplace is one way to reduce the risks and return back to a more normal and healthier work and life.
***
If you're an employer with HR queries and problems, get in touch!
Sign up for our free resources and free weekly tip - subscribe here.
Phone 0345 644 8955
LinkedIn Russell HR Consulting
DISCLAIMER
Although every effort has been made to ensure the accuracy of the information contained in this blog, nothing herein should be construed as giving advice and no responsibility will be taken for inaccuracies or errors.
Copyright © 2021 all rights reserved. You may copy or distribute this blog as long as this copyright notice and full information about contacting the author are attached. The author is Kate Russell of Russell HR Consulting Ltd.