Barbecues are sizzling. Prosecco sales are rocketing. Trains are late because the rails are buckling and the chat radio stations are getting over-excited about wearing shorts to work. The UK is enjoying quite a good summer and the predictions are that it will last until September. Ho hum. We've heard that before. Let's keep the brolly handy along with the factor 30.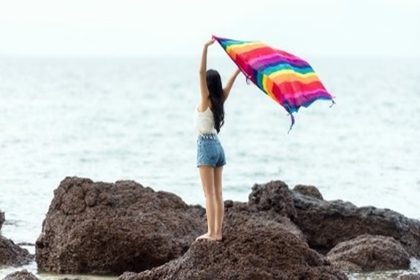 The appearance of the sun often coincides with the disappearance of some employees. I wonder if they think we don't notice?! Often illness will be genuine, though not always. Occasionally an employee will trip himself up by posting something on social media about how he is at the beach or in a pub garden. Sometimes he will be grassed up by another employee, understandably quite annoyed that he has falsely called in sick just to enjoy the weather. In one case we dealt with a few years ago, an employee who reported in sick and quite unable to leave her bed of pain was actually on holiday in Morocco. Her colleagues gave us her emails telling them about the lovely time she was having.
Here are our tips for avoiding the disappearance of sun loving staff.
Keep attendance records. This show the number of absences and any patterns. Have guidelines in place so all managers are aware of how much absence is too much.
If you think an employee is taking too much time off have a look at the records. Do the days of absence fall on a particular day of the week, e.g. Monday or Friday? Does the employee happen to fall ill before or after a period of holiday?
Have a private, informal meeting to discuss absence. This could be done as part of a return to work meeting if the employee is returning from a day or period of sickness absence.
Tell the employee you are sorry to hear he has been unwell and ask how he is feeling. Put the facts to him; tell him how many days he has had off sick in the last year. If his absence does have a pattern point it out and ask him about it.
Generally an employee will say that he does not have an underlying medical condition and he does not know why a pattern has formed. If so you can agree some targets going forward.
Employees usually realise they are on the radar after such conversations and absence levels will improve. Take notes and have the targets in writing. Tell the employee that if his absence does not meet and maintain the agreed attendance targets you reserve the right to look at things formally.
For help resolving all your HR queries and problems get in touch!
Sign up for our free resources and free weekly tip - subscribe here.
Phone 0345 644 8955
LinkedIn Russell HR Consulting
DISCLAIMER
Although every effort has been made to ensure the accuracy of the information contained in this blog, nothing herein should be construed as giving advice and no responsibility will be taken for inaccuracies or errors.
Copyright © 2018 all rights reserved. You may copy or distribute this blog as long as this copyright notice and full information about contacting the author are attached. The author is Kate Russell of Russell HR Consulting Ltd.