Requiring employees to be accountable for their work and conduct is critical to their success and that of your business. A lack of accountability sends a message to the rest of your staff that lower standards are OK – and that's not true. The rest of the team will start to resent the low-performing employee (and you) because they have to take on more work to make up for their teammate's deficiencies.
There are a number of ways to improve employee accountability in the workplace.
Set expectations during on-boarding
In order to hold people accountable for their performance on the job, they have to know what you expect of them.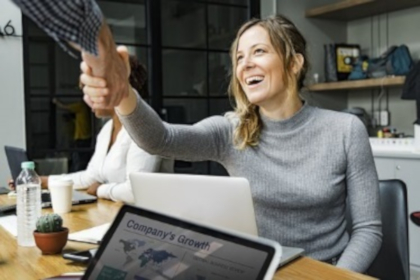 Your motto should be: "early and often". If you drive home expectations early on, you won't have to pull employees aside later to remind them what's expected.
Outline a clear set of expectations to candidates on day one. Return regularly to those expectations during the first weeks of employment to establish a culture of accountability.
Provide performance feedback early and often
Provide your employees with frequent, actionable feedback—both positive and negative. Your employee will gain a better understanding of how to be better at the job. Regular contact with you will also strengthen his or her sense of being valued.
Establish a culture of empowerment and trust
Freedom at work is essential, especially for younger workers who have been brought up to expect a considerable level of autonomy. Train your employees so that they are competent and know what they're doing. The start to allow them to take control of their work flow. It's is a small step, but an important way of building accountability.
Make consequences clear
It's important your employees understand the consequences associated with the completion or incompletion of certain tasks. For example, you might have a rule that personal mobile phone usage during working hours is not acceptable. Make sure this is communicated.
If someone is not meeting the standards make sure you tell them. Focus on the performance, not the person. Assume that most people genuinely want to do a good job and aren't being difficult on purpose.
Clearly establishing employee expectations and the response to your team surpassing or failing to meet those expectations is fundamental in establishing accountability. Deal with the employee privately and as quickly as possible. Nothing will to change unless you confront the problem.
Communication is key
Good quality communication encourages accountability through participation and increases accountability by making targets and requirements clearer.
Maintaining regular contact and be transparent. It's much easier to create an accountable company culture based on openness.
Having an environment of open communication also helps to encourage peer learning. Cultivating an environment where employees feel comfortable and are encouraged to ask questions results in a shortened learning period so fewer mistakes are made.
Establish collective values and objectives
Creating a culture of accountability involves more than holding people and teams accountable for their performance outcomes. It also involves holding them accountable for how they go about achieving them, especially the senior management. That means establishing core values, which play a vital role in workplace culture.
A culture of accountability has to be intentional. If senior management doesn't take the time to define the values that guide your business – and then live them – people will apply their own values.
If you have HR queries and problems get in touch!
Sign up for our free resources and free weekly tip - subscribe here.
Phone 0345 644 8955
LinkedIn Russell HR Consulting
DISCLAIMER
Although every effort has been made to ensure the accuracy of the information contained in this blog, nothing herein should be construed as giving advice and no responsibility will be taken for inaccuracies or errors.
Copyright © 2018 all rights reserved. You may copy or distribute this blog as long as this copyright notice and full information about contacting the author are attached. The author is Kate Russell of Russell HR Consulting Ltd.