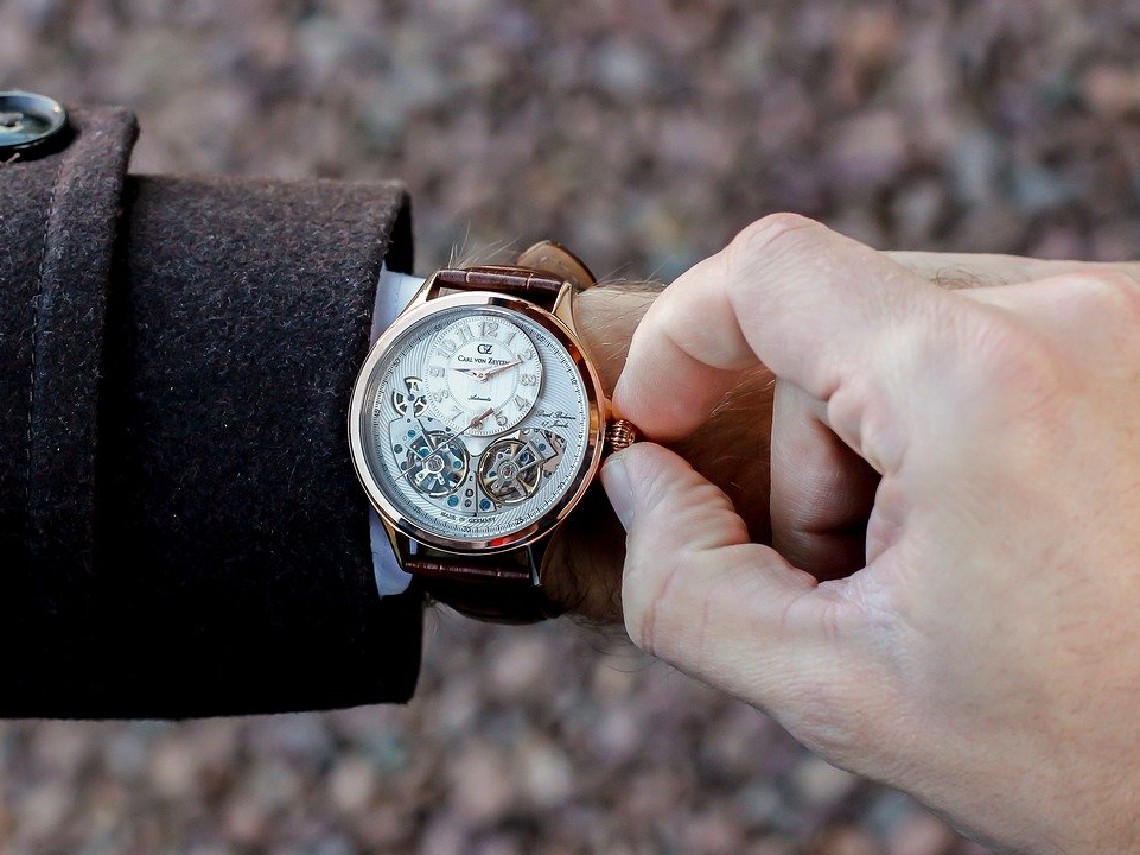 You should consider requests to work flexibly on the basis that you will approve them unless there is a justifiable and evidenced business reason for not doing so. The acceptable reasons for refusal are set out in Employments Rights legislation and are:
The burden of additional costs. In considering this, reflect on whether or not the proposed new arrangement allows the department to recoup costs through better coverage of service or increased outputs.
Detrimental effect on the ability to meet customer demand. Consider if you have sufficient resources to respond to the business need and will it be sustainable.
Inability to reorganise work among existing employees. Consider talking to the team about any reorganisation of work where this would be appropriate before coming to a decision. Does is put unreasonable pressure on the other employees?
Inability to recruit additional employees. Consider the cost of recruiting additional employees against the potential cost of losing the existing employee making the request. If the request is to reduce hours or to change the work pattern, can you fill the gaps?
Detrimental impact on quality. Look carefully at the skills and potential of other employees when considering these reasons. Will there be an impact on the ability to meet customer demand? Can you offer training to new employees?
Detrimental impact on performance. Performance can mean the individual, the team or the Company. Consider if this will be affected.
Insufficiency of work during the periods the employee proposes to work. Ensure that there is a need for the work to be delivered during the period requested.
Planned structural changes. Where there are operational/structural changes planned the flexible working proposal may not work effectively in the new structure without impacting negatively on the business.
If you do refuse a request you should provide evidence which supports your reasoning.


Factors to Consider
Home working requests
All employees working at or from home on a regular basis will need to have a risk assessment undertaken/self-assessment.
When assessing requests to work at or from home, take the following into account:
The suitability of the job/work task – clarity of requirements, deadlines and objectives.
The suitability of the home (risk assessment) – health and safety requirements will apply.
Will it be detrimental to the speed or quality of services provided?
Will it be detrimental to the efficient working of the team?
Do the hours to be worked at home agree and comply with contractual hours and the company's policies on rest breaks and core working hours?

Consider the suitability and needs of the employee as follows:
The capability and role development needs of the employee. Can they:
work without close supervision?
meet work deadlines?
demonstrate self-motivation and discipline?
demonstrate initiative and flexibility?
manage their workload and set their own priorities?
work successfully in a potentially isolating environment?
manage the proximity of work and home life so that work does not become unacceptably intrusive?

Suitable characteristics
A high degree of written rather than manual work.
Customer service/help desk work where enquiries are answered by telephone or email.
Work performed on an individual basis with clearly defined areas of individual work e.g. project work, research and report writing, case work, administrative tasks, data inputting.
Work which has clearly defined objectives, and is not subject to sudden changes of priorities.
Research.

Unsuitable characteristics
Front of house work e.g. receptionist, customer services where one to one contact is essential.
Providing a service where one to one contact is essential. e.g. advisory work, appointments with employees, driving, catering service.
Work which needs constant access to central filing systems/central resources.
Work which requires close contact with a team, constant input/exchange of information from other team members or other employees.
Building/ based work e.g. caretaking, maintenance work, cleaning, security duties.

Job Sharing Requests
Managing job sharers effectively can take up more time and so allowances may need to be made for this.
There will be some occasions when departments are only able to sustain a certain level of job shares within a given area or at a given grade. To turn down a job share request managers must be able to justify the decision on operational grounds.
The nature of the role, its duties and responsibilities. Consider the tasks and responsibilities of the role. How can these be best transferred effectively between partners? Where this is not possible, can they be primarily assigned to one partner without the timescale for completion being affected? Consider continuity issues, the timescale for delivering the service. Where will partners need full contextual understanding of the role in order to engage effectively with issues? Can duties be divided according to tasks, projects, students/customers/employees groups?
The nature and extent of any managerial or supervisory responsibilities. Consider how the employees' management aspects of the role could be successfully operated. A job share manager post responsible for a job share subordinate post would have particular challenges.
Briefing and communications. Good communication is essential for a job share to work effectively. Every opportunity should be given for prospective job sharers to meet and to jointly propose how the arrangement will operate. Think creatively as to how job sharers can maintain effective communications between each other and their work colleagues. Are there times when both partners need to attend briefings/ meetings or can one partner attend and brief the other? How will the department schedule meetings so that the sharers can both attend if necessary?
Handover arrangements. A handover period which allows for an update and outstanding tasks to be passed on will maintain continuity and ensure that tasks are completed. It also allows job sharers to build a more collaborative working approach to their work. This can be critical to the success of the job share. Consider how best to hand over information on a regular basis. How frequent, how long? Will partners keep a written or electronic log for each other, diary prompts, schedule a 'to do' list or just rely on a face to face meeting each week?
Skills and experience of job share partners. A job share is in every sense a partnership and requires each partner to contribute effectively and equally to its successful operation. Skills and attributes need to be equally balanced to ensure that each partner is able to deliver all aspects of the role in the same way with the same level of skill. Managers should be mindful of areas where the tasks could become split due to one individual's skill set or an imbalance of hours. This could lead to a job split and the post will not operate as an effective job share if this is allowed to happen.
Line management. Managers will need to carry out individual employee development performance reviews but if appropriate these may be followed up by a joint review by the line manager in order to consider role objectives together.
Commitment of job share partners. It may not be practical to limit contact outside working hours to emergencies only. However, this will need to be discussed with all parties so as not to impose unduly on an individual's non-working time. Whilst there would be no requirement for partners to cover for each other's leave or sickness, it would not be unreasonable to ask if urgent or critical events could be covered. Can long term absence for sickness or maternity leave be offered to a partner as a temporary increase in hours? In order to ensure effective delivery of the role, partners will need to be honest with each other and have a mutual trust and respect for one another, be open to review areas of work, service delivery.

Trial Period
If you decide to agree to the request consider using a trial period to test and monitor the effectiveness of the flexible working arrangements.
The length of any trial period should be agreed with the employee and confirmed in writing in response to their request. A suggested starting point for this would be 12 weeks.
Any review of a trial period should consider the following:
How others have found the arrangement and its effectiveness
The impact on colleagues
The impact on the service
Where a request is granted, even after a trial period, it is best practice for you and the employee to jointly monitor and review the impact of the new working pattern or time spent working from home to ensure that it continues to meet operational needs which may be subject to change. You can build in a formal review point at six months or a year, when you can discuss how the new arrangements are working and make any adjustments necessary if they need to work better or differently. If the working arrangement is not working effectively and no longer meets the business needs, then you may need to give notice to revert to their former working arrangement if possible.

Any change to their working pattern as a result of a request for flexible working is regarded as a permanent variation to their contract, unless agreed otherwise. Thus, once the change has been implemented, the employee has no right to revert to his or her previous pattern of working at a future date. Similarly there is no scope for the Company to insist that the employee reverts to his or her previous working pattern when for example the employee no longer has caring responsibilities.
If you're an employer with HR queries and problems, get in touch!

Sign up for our free resources and free weekly tip - subscribe here.

Phone 0345 644 8955
LinkedIn Russell HR Consulting

DISCLAIMER

Although every effort has been made to ensure the accuracy of the information contained in this blog, nothing herein should be construed as giving advice and no responsibility will be taken for inaccuracies or errors.

Copyright © 2020 all rights reserved. You may copy or distribute this blog as long as this copyright notice and full information about contacting the author are attached. The author is Kate Russell of Russell HR Consulting Ltd.