Sometimes it feels as if I've been talking to people all day. Focussed problem-solving discussions can be intense and a bit draining. By the time I get home I really don't want to talk to anyone. That's a bit hard on my husband so I do make the effort to be sociable - but I find the prospect of no music, no TV and no chatter very appealing.
I'm not alone in finding silence helpful in calming my buzzing mind. Recent studies suggest that taking time for silence restores the nervous system, helps sustain energy, and conditions our minds to be more adaptive and responsive to the complex environments in which so many of us now live and work. Silence is associated with the development of new cells in the hippocampus, the key brain region associated with learning and memory.
We're all busy but we can still cultivate periods of sustained quiet time.
Punctuate your busy-ness with five minutes of quiet time
If you're able to find somewhere to be quiet it's possible to hit reset by engaging in a silent practice of meditation or reflection. So close the office door, retreat to a park bench, or find another quiet hideaway.
Back to nature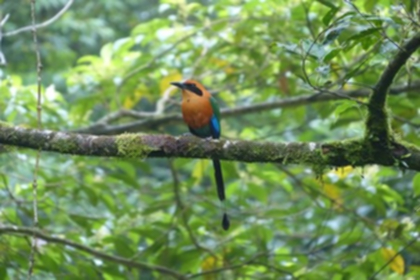 You need not be a rugged outdoors type to leave your smart device indoors and go for a walk in the country. Immersion in nature can really help to improve clarity in thinking and stimulating creativity.
Switch off
Getting away from the news is wonderfully refreshing (and uplifting – the news is so depressing). Turn off your email for several hours, or abstain from news and entertainment for a few days. While there may still be plenty of noise around—family, conversation, city sounds—you can enjoy real benefits by resting the parts of your mind associated with unending work obligations and tracking social media or current events.
Retreat
Even a short retreat is arguably the most straightforward way to turn toward deeper listening and awaken intuition. A silent retreat can be the ultimate detox.
The world is loud and getting louder. But silence is still accessible—it just takes commitment and creativity to cultivate it.
We deal with the good, the bad and the ugly of HR. If you need help sorting out HR problems, building your dream team or any other HR issues, give us a call on 01908 262628.
Sign up for our free resources and free weekly tip - subscribe here.
For help resolving all your HR queries and problems get in touch!
Phone 0345 644 8955
LinkedIn Russell HR Consulting
DISCLAIMER
Although every effort has been made to ensure the accuracy of the information contained in this blog, nothing herein should be construed as giving advice and no responsibility will be taken for inaccuracies or errors.
Copyright © 2017 all rights reserved. You may copy or distribute this blog as long as this copyright notice and full information about contacting the author are attached. The author is Kate Russell of Russell HR Consulting Ltd.