For many employees working from home is seen as a very desirable state of affairs. You can wear what you like. You can work when you like so long as you turn in the project on time and to the right standard. Home working allows you to avoid the unpleasantness of peak hour travel, saving you time, money and (if you travel by public transport) sparing you that close up and personal exposure to bugs that commuters have to endure, especially in in the winter months.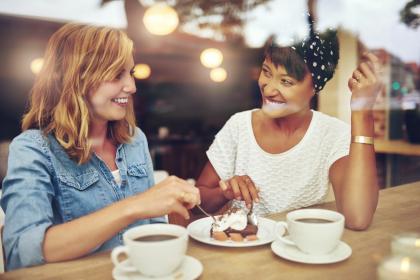 But humans are herd animals. Most of us do not thrive in hermit-like conditions and if we spend our entire working life stuck at home, the solitude may lead to loneliness and even ill health. This may be particularly acute if you are single or live alone. Even if you live with others you can't rely on them to be your primary source of social interaction.
I worked from home as a sole practitioner for the first few years of running my business. I like working in solitude more than most but even so I found that I had to develop ways of working that ensured I had some regular human contact.
Here are some of my tips.
Instead of writing an email to your manager, try phoning or doing webcam calls. The problem with emails, Whatsapp and .Facebook messages is that they are all the written word. You can build much stronger relationships when they can hear your voice.
When you work by yourself you have to work harder to develop personal bonds. Make a concerted effort to learn more about the personal lives of your colleagues. Small talk may seem trivial, but it's actually the cement that creates rapport. So before a meeting starts, ask your colleagues about their recent holiday, their son's football or their upcoming house move (whatever it might be). Making the effort to have a quick chat through these small details can create bonds that enable you to build deeper relationships that help you feel part of the work group.
Have a social hobby. Join a local group for exercise or a leisure pursuit which has a social element.
You're not the only lonely homeworker in the world. If you're not physically interacting with colleagues, look for an online community of like-minded workers. There's Whatsapp Groups, Facebook groups, social media, and more. If you find a good group of people then why not plan regular meet ups in person.
Arrange coffee, lunches, or dinners with other local home workers. Our local coffee shops are unofficial home workers' clubs.
Most of us spend all days indoors. When you spend all day inside, you're not getting enough sunlight. Not enough sunlight means you're not getting enough Vitamin D. There is research showing a link between the lack of Vitamin D and depression. Get out and do a brisk walk every day for 30 minutes. If you have a dog to walk you'll probably be able to combine exercise with some social interaction.
Look after your mental health. This includes meditating, writing a journal, building relationships with the right people, and making sure you're not too isolated from others.
If you have HR queries and problems get in touch!
Sign up for our free resources and free weekly tip - subscribe here.
Phone 0345 644 8955
LinkedIn Russell HR Consulting
DISCLAIMER
Although every effort has been made to ensure the accuracy of the information contained in this blog, nothing herein should be construed as giving advice and no responsibility will be taken for inaccuracies or errors.
Copyright © 2018 all rights reserved. You may copy or distribute this blog as long as this copyright notice and full information about contacting the author are attached. The author is Kate Russell of Russell HR Consulting Ltd.