Do you see happy faces at work? If not, perhaps you need to think about having some fun.
Research amongst children shows that recreational deprivation has been linked to obesity, criminality and declining creativity. Adults need fun too.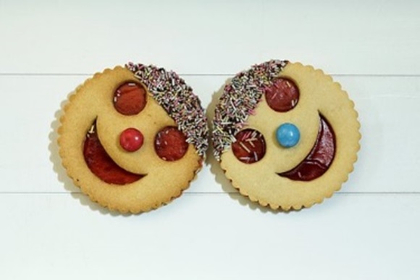 Having a fun, positive company culture is good for business. To start with, it helps engage your employees. Engaged employees are more productive. Having a great company culture is what makes employees want to show up to work every day and put in their best effort. It keeps them enthusiastic about their jobs, and appreciative of all that you do to ensure that the workplace environment is enjoyable.
In "Employees in dialogue: A study on the willingness to do more than the formally expected", researcher Helen Stockhult found that social relationships between colleagues are at the root of an employee's willingness to take on responsibilities beyond their formal job description. Quite simply employees are more productive when they have a spot of fun at work.
If your business is a fun place to work it also helps attract new talent. When employees love where they work, they naturally become ambassadors for your employer brand and promote the company by helping attract new talent.
Whether it's Hot Dog Friday, a team attempt at Zumba or just relaxing over a glass of wine after work, employees need to have some fun. On one occasion my team and I nearly brought Stony Stratford to a hysterical halt having a Madness (One Step Beyond) type photo shoot to air our safety boots. Wearing business suits couple with hard hats, hi vis jackets, shades and huge safety boots we couldn't stop laughing and nor could passers-by (and - alarmingly – a number of drivers).
If your workplace is a shade too serious, here are some ideas to introduce a greater culture of fun at work.
Make it clear that it's okay to have fun and joking around every now and then.
Have boundaries. While we want to create a fun place to work, things like sexist/racist jokes or remarks can't be tolerated.
Have a place where employees can post funny gifs or other jokes. It will create a fun way to share things with your colleagues when you find something humorous on the internet.
Have a fun committee to plan some fun events for the team. Ben and Jerry did it, why not you?
It's incredibly important to celebrate small wins and is one of the ways employees stay motivated.
Use steps forward as an opportunity to have a little fun.Allow games in the office which can be used during breaks. Some companies have a snooker table for example.
More fun, properly managed, means greater productivity.
If you need help sorting out HR problems, give us a call on 01908 262628.
Sign up for our free resources and free weekly tip - subscribe here.
For help resolving all your HR queries and problems get in touch!
Phone 0345 644 8955
LinkedIn Russell HR Consulting
DISCLAIMER
Although every effort has been made to ensure the accuracy of the information contained in this blog, nothing herein should be construed as giving advice and no responsibility will be taken for inaccuracies or errors.
Copyright © 2018 all rights reserved. You may copy or distribute this blog as long as this copyright notice and full information about contacting the author are attached. The author is Kate Russell of Russell HR Consulting Ltd.