It's no secret that I try to do too much. I do have a reputation for considerable efficiency but to be honest I'm always really frustrated that I can't do more. Trying to grow and running a small business is immensely time-demanding and I always seem to be playing catch-up. A few years ago I adopted a process that I find helpful in ensuring it doesn't all go to Hell in a handcart. That is to have one day a week when I don't have meetings.
My experience is that I am genuinely more productive, and this is therefore when I tackle large pieces of work that need concentration. If I don't have to switch between jobs that means I don't have to spend ten minutes to half an hour post-meeting dealing with loose ends and getting my focus back.
So how does this process work?
If this is going to work for you, you have to make a commitment to it and block the time out in your diary. Let your colleagues know what you're doing. That conversation can include why you see this as an important part of your planning and productivity, what people can expect from you not only in terms of meetings but also in terms of communication, such as when you will (or won't) be available on email. Plan in times when you quickly scan email for emergencies but otherwise turn of your alerts or you'll be distracted. The objective is uninterrupted focus.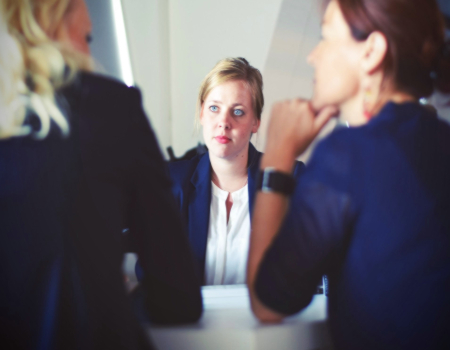 Some people will respect these boundaries; others won't. When you receive a request to meet on your reserved day, you'll need to make a judgment. If it's your manager who understands the situation and still insists on that meeting time, you'll probably need to accept the invitation. But for colleagues and direct reports, you may have more flexibility to reschedule meetings for a time that works for you. If you must have a meeting on your selected day, try to schedule it at the beginning or the end of the day. That way you'll still have a good block of meeting-free time.
Get a little distance if possible. I try to take my day or half day working off-site so there are no physical interruptions, but if you have an office you could close the door. If you have meeting rooms you could use one of those. Don't have a meeting-free day which is then interrupted by people who just want a quick chat.
Use the time for the right type of work, for example, projects that require focus and high-level thinking, such as writing, strategic thinking, analysis, coding, designing, or a project with a lot of complexity.
Plan your day. You have to be proactive about being productive, instead of relying on other people to drive your productivity. You also need extra commitment to focus on meaningful work. Write your goal(s) for the day down and focus on getting them done. Having clear task goals will help you to stay focused.
Remember to let others know when you will be available again and what to do about getting ordinary, non-urgent matters progressed.
With a meeting-free day, you'll find that your focus on big projects is increased so you're more efficient and effective. This process forces you to pace the other meetings and work to fit in the remaining four days. It makes getting important work done far more straightforward.
We deal with the good, the bad and the ugly of HR. If you need help sorting out HR problems, building your dream team or any other HR issues, give us a call on 01908 262628.
Sign up for our free resources and free weekly tip - subscribe here.
For help resolving all your HR queries and problems get in touch!
Phone 0345 644 8955
LinkedIn Russell HR Consulting
DISCLAIMER
Although every effort has been made to ensure the accuracy of the information contained in this blog, nothing herein should be construed as giving advice and no responsibility will be taken for inaccuracies or errors.
Copyright © 2017 all rights reserved. You may copy or distribute this blog as long as this copyright notice and full information about contacting the author are attached. The author is Kate Russell of Russell HR Consulting Ltd.