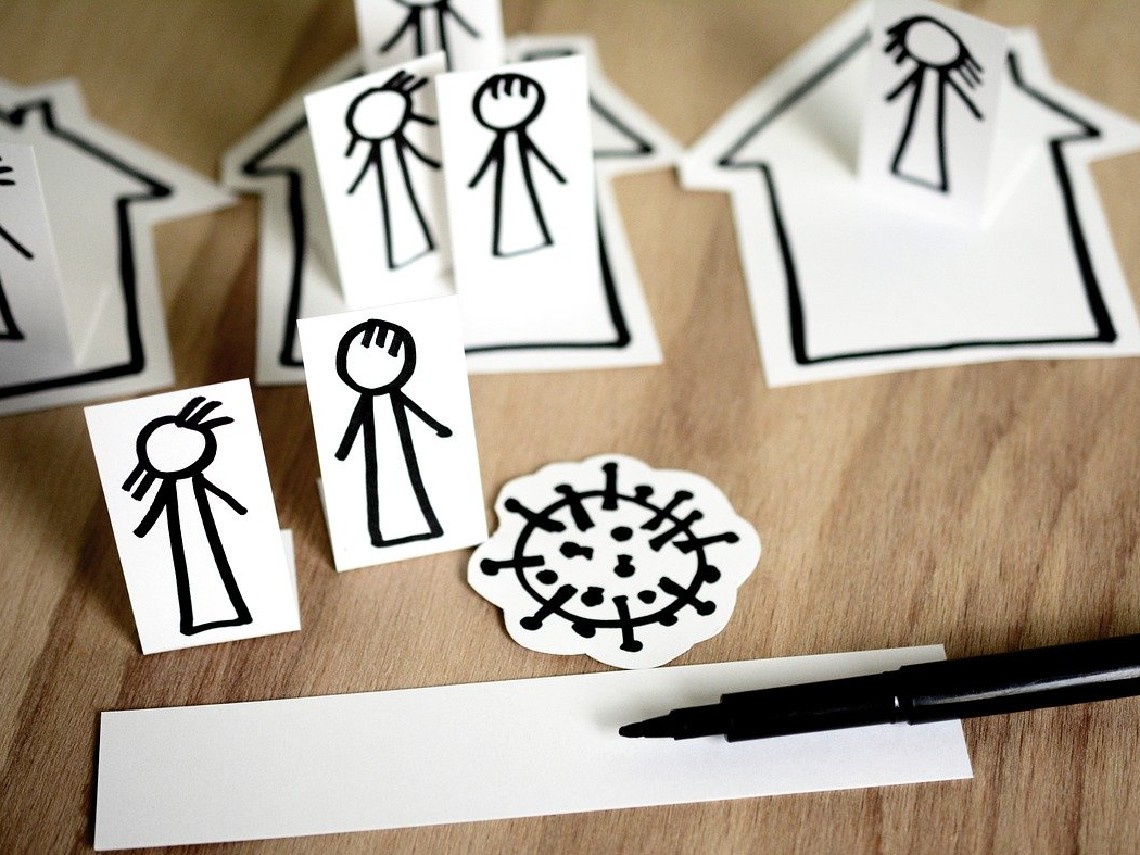 I sometimes think that life imitates art, with a few tweaks. Not long ago I was reading Love in the Time of Cholera by Gabriel García Márquez, so I have swiped a version of the title for this blog. Coronavirus isn't cholera of course but it's causing great anxiety and is very disruptive.

In most cases after the initial spike of illness, the number of cases diminishes as the population builds up immunity. This appears to have already happened in China, though not in Europe. While it seems probable that COVID-19 won't last too long, sometimes an epidemic flares up a second time, so we are in uncertain territory at present and we need to look after our health, that of our employees and our businesses.
One likelihood is that several workers will contract symptoms at around the same time. Because COVID-19 spreads best when people are close to each other, cases are likely to break out in workgroups. One team working in close quarters may have several people with symptoms, while others in the company stay healthy. Workers in open office spaces tend to have more sick days than people in enclosed offices, so the company's work environment affects the level of risk.
The key business issue is what functions are lost when the illness takes hold. If the R&D department produces a new product idea later than scheduled, the company is unlikely to be affected. But if the dispatch area is not functioning properly, the company could be badly damaged. If other areas are adversely affected, there are likely to be slowdowns across the business.

Companies may also face problems from quarantines, travel controls and limits on public assemblies. Public transport may be closed or limited.

Absenteeism among healthy workers may increase, as they stay home to care for sick relatives. They may also be unable to get to work if public transport is closed or they live in a quarantine area.

In addition to ensuring throughout cleansing of the workplace and guiding employees about good practices to avoid cross contamination, the following may help:
Tell sick employees to stay home. If you do not offer paid sick leave, consider temporarily offering sick leave.
Identify any employees with essential skills who are not easily replaced at short notice. Who else could learn the task? Can you outsource the work if needed?
Identify the employee groups that are most critical to your business. Decide what options are available to you to ensure the function continues to operate, even if the group is quarantined. For example, could some of these functions be covered by employees at a different location?
What work can be done at home? Plan for homeworking in case of need and check that work-at-home systems are running properly, including computer security.
Talk to suppliers of goods and services about their ability to deliver reliably. Consider setting up alternative suppliers as back-up.
If you're an employer with HR queries and problems, get in touch!

Sign up for our free resources and free weekly tip - subscribe here.

Phone 0345 644 8955
LinkedIn Russell HR Consulting

DISCLAIMER

Although every effort has been made to ensure the accuracy of the information contained in this blog, nothing herein should be construed as giving advice and no responsibility will be taken for inaccuracies or errors.

Copyright © 2020 all rights reserved. You may copy or distribute this blog as long as this copyright notice and full information about contacting the author are attached. The author is Kate Russell of Russell HR Consulting Ltd.