I am often asked about the different job search methods because so many job seekers seem to hit a brick wall when it comes to dealing with agencies or recruiters. In fairness to them you cannot expect them to write back to 200 people to say they have been unsuccessful, they just don't have the time, nor is it particularly good use of their time, although I fully appreciate the view that it is perhaps somewhat discourteous.
However, recruiters are still important people to consider in the job search process. Remember though that they are not here to find you a job - they exist to search for the right candidate on behalf of employers. Therefore, don't rely on just a handful of agencies to cover the whole of the market - I do recommend registering with plenty so that you don't miss that important opportunity - but I accept it's impossible to keep in touch regularly with all of them.
When you first see an advertised opportunity on the internet, the very first thing you should do before you hit the "Apply" button is to pick up the phone to the recruiter first. Tell them that you have seen the advert and that you would like to find out more information, that you are interested in the role, and also that you would like to know the key criteria. Engage with the person on the other end of the phone, and get them interested in you as ultimately you could be the solution to their problem. Before you finish get their private email address and direct phone number. If you rely on applying through the system the chances are that your application will be lost in the pile of 200 in some general inbox.
Curriculum Vitae is a Latin expression which can be loosely translated as [the] course of [my] life. However, I never use it on any of my CVs and advise clients not to include it as it's now regarded as something of an old fashioned statement.
Start with your name at the top of the page usually in bold and also in a larger font size, preferably size 18 if you are using size 11 for the body of the CV. Then you can include your home address on 2 lines - don't try and cram the whole address on one line - that looks awful - in some cases I actually advise my clients not to include a home address at all.
After the address include the telephone number, often written as just "Tel" with the mobile number written in two sections. I can never understand people who write down all 11 numbers in one go - makes it almost impossible to read - so write it as 07968 123456. Finally an email address should follow. You don't necessarily need the word "Email" because it's obvious what it is. Don't use anything silly - keep it business-like and professional as nobody will take you seriously if you come up with a stupid email address.
Make sure that you are emailing the recruiter directly, and then ensure you tweak your CV and covering letter to reflect the key criteria required. Don't waste your time applying for the job with a generic CV, and make sure you capture the reader's attention in the profile with the right experience and skills.
Don't then make the mistake of just leaving things. You must pick up the phone again within a day or so to make sure that the recruiter has received your CV. Once they have confirmed this, you can then ask about the time scale they are operating to, when the CV will be submitted to the client, and when they are expecting some feedback. Diarise a date to follow up again with the recruiter to see if they have heard back from the client. Finally, send the recruiter an invitation to connect on Linkedin.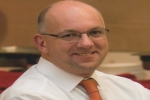 CareersIVYou was set up and is managed by Ian Viner who has over 30 years management experience gained in a variety of small to medium sized companies covering a wide range of industries. Ian has a broad range of leadership, coaching and mentoring skills.
E: ian@cvwriting.uk.com
W:http://cvwriting.uk.com/index.html
T:0843 886 1526