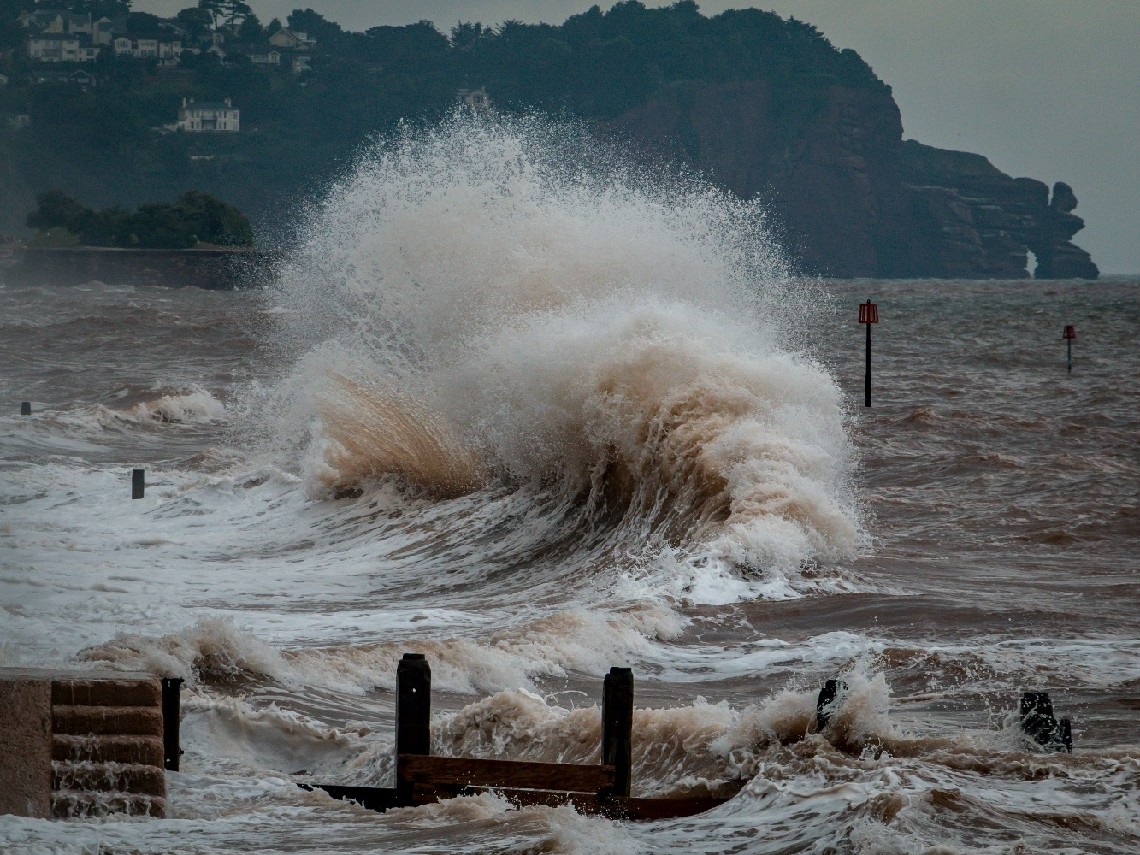 First Storm Arwen and now Storm Barra have hit the British Isles in the last ten days and there's been a certain amount of disruption.
It happens every winter, sometimes worse than others. It's worth reviewing your inclement weather policy and reminding your staff so staff know what is expected of them during periods of unforeseen bad weather and disruption is minimised.
Travelling can be complicated at the best of times. In the middle of a storm the problems get considerably worse. Bad weather creates transport disruption. Trains, buses and planes might be delayed or cancelled. Roads might be blocked by fallen trees or other debris, and or weather conditions might mean the traffic is very slow making it hard for employees to get to work.
All employees must notify you as soon as possible and there is no legal right for staff to be paid for working time that they have missed because of travel disruption.
If you can make alternative arrangements set them out in a business's inclement weather policy. These will differ depending on the business industry, nature of work and type of employee contracts.
Options can include:
The option for workers to take time off as paid annual leave. This arrangement will help employees who are unable to get to work but still need to get paid for that month. NB if you ask staff to take paid holiday because of travel disruptions, you can but only if you give the correct notice or it is agreed by the employee. The correct notice period is double the length of leave time.
For part-time work, offering staff who are able to get to work the chance to work overtime or swap shifts with those who can't.
Allowing employees the option to work from home for a temporary period until the weather improves.
Implementing flexible working to allow employees to make up any lost working time in lieu.
If you decide to shut down your work premises because of bad weather or other reasons out of your control, tell your staff as soon as possible. If a business closes when employees would otherwise have been able to work, employees will usually be entitled to normal pay.
One of the problems that parents and by extension employers have to deal with is school closures.
Headteachers usually determine whether or not to close their schools, and these decisions are made by risk assessing the health and safety of their pupils in line with the Department of Education's guidelines.
In bad weather, schools are often forced to close at the last minute, leaving parents unable to get into work for that morning. In this situation, parents have the right to take dependency leave, the right to take unpaid time off during working hours to deal with unforeseen events and emergencies. There is no set limit to how much time can be taken off; the statutory right is to an unpaid 'reasonable' amount of time to make alternative arrangements for dependants.
In such circumstances, you should be flexible and consider options that will assist the affected employees, such as working from home or discussing alternative working hours.
Having a policy document in place helps when deciding whether disciplinary action against an employee is necessary. If you consider an employee has taken advantage of a situation for his or her own benefit toy have the right to take disciplinary action.
The key to avoiding issues and disputes over travel disruptions is to keep fair, honest and clear communication between both parties. For employers, common sense and judgement on the severity of the travel disruptions will determine the most suitable course of action. All employees should be given consistent treatment in line with the business's policy document.
***
If you're an employer with HR queries and problems, get in touch!
Sign up for our free resources and free weekly tip -
subscribe here
.
DISCLAIMER
Although every effort has been made to ensure the accuracy of the information contained in this blog, nothing herein should be construed as giving advice and no responsibility will be taken for inaccuracies or errors.
Copyright © 2021 all rights reserved. You may copy or distribute this blog as long as this copyright notice and full information about contacting the author are attached. The author is Kate Russell of Russell HR Consulting Ltd.