My strongest Belbin team type is a Resource Investigator. I have always had a knack for networking and being able to find the right man or woman to help me out.
My father taught me the value of surrounding yourself with the very best people. For that reason my suppliers are far more than suppliers. They are team members. I cultivate long term relationships with them, cherishing, thanking, informing them about what's going on, consulting when appropriate, sharing some personal stuff occasionally and paying their invoices very quickly. In turn, they often help me far more than just supplying a service. They often educate me and I get amazing information, loyalty and support from them.
The people with whom we surround ourselves influence the way we think, act and feel. They can also help us progress or hold us back. If you want to learn and grow, it makes sense to foster relationships with positive "can do" people, experts and knowledgeable individuals who can stretch and help you grow in your career or business.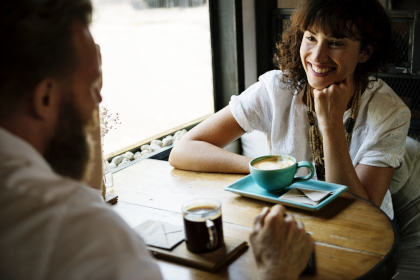 How do you cultivate a career support group? Start by thinking about people whose advice and expertise you value. Who inspires you? Seek these individuals out, and build a relationship that will benefit both of you.
Aim for a mix of people inside and outside your organisation. You might find some great contacts within your own company. However, external contacts can also give a broader perspective with new horizons, as well as many potential new connections.
Some ideas for the type of people who can help you progress.
Growth and development almost always means putting the effort in. Do you know a "relentless worker? These are the types of people who push us to work harder each day. While measuring personal success against the success of another is like comparing apples and oranges, we can measure our drive with the drive of other relentless workers. Focus, hard work, passion and commitment are essential foundations for success.
Positivity breeds content. People tend to be better at what they're doing if they're happy. Negative attitudes drag down work ethic and they don't create an environment for success or innovation. People with positive attitudes have the opposite effect, facilitating your move towards success more effectively. Throw your lot in with intelligent optimists.
Question, question, question. Albert Einstein once said "the important thing is to not stop questioning." As leaders and managers, we should constantly be asking questions. However, no one person can think of every important question. If you spend time with people who consistently ask questions they may give you a different perspective on an issue or an idea, and these questions could eventually lead to clarity and better thought-through decisions. Perspective is everything.
Proactively seeking out and cultivating those who will stretch and you help learn is the key to progression. Make it your New Year's resolution.
If you have HR queries and problems get in touch!
Sign up for our free resources and free weekly tip - subscribe here.
This is the last blog until 9th January 2019. I wish all readers a very happy Christmas and New Year.
Phone 0345 644 8955
LinkedIn Russell HR Consulting
DISCLAIMER
Although every effort has been made to ensure the accuracy of the information contained in this blog, nothing herein should be construed as giving advice and no responsibility will be taken for inaccuracies or errors.
Copyright © 2018 all rights reserved. You may copy or distribute this blog as long as this copyright notice and full information about contacting the author are attached. The author is Kate Russell of Russell HR Consulting Ltd.