Professional discourtesy is really irritating. Last week someone I had connected with on LinkedIn (but didn't know) called me no fewer than four times to "have a chat". I know from long and bitter experience that these chats are almost always time wasters so on work matters and during work time I don't agree to talk to a stranger without some sort of agenda. After his second call I had emailed him asking him to give me some idea of what he wanted to discuss.
He called again. He had received the email but ignored it. Then he called again. It's beginning to sound a bit like stalking isn't it? Anyway, the last time he phoned I picked up the call and when I said that I had asked him to email me he threw a major hissy fit, said he was NOT going to write to me and slammed the phone down. Gosh.
I was a bit taken aback, but having put the toys back in the toy box, all I can say is that the motor industry (whence this individual hails) is very welcome to him and he is no longer a connection.
Good manners matter, both in life and in business. What I have just described might be a bit extreme, but casual discourtesy seems to be part and parcel of life now. Disregarding each other's wishes and preferences on this very crowded island makes life far more difficult, slow and stressful, while good manners not only maketh the man and woman, but make the wheels of life go round more smoothly too. I'm all for bringing back a bit of old-fashioned good manners.
Thinking about the impact of what you do or don't do is central to good manners. Modern etiquette can be as basic as acknowledging of those around you, and being sensitive to others' thoughts and feelings. The ways of intruding unpleasantly into other people's lives are manifold. A disregard for others' time often manifests as lateness.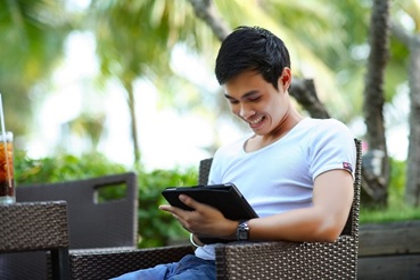 One my pet peeves are people who peer deeply into their smart device at meal times. Playing music loudly and speaking loudly into a mobile phone in a public place; burping belching, slurping food, sniffing rather than blowing your nose etc. It's all unnecessarily discourteous.
We hear plenty about mindfulness these days, being in the here and now, doing one thing at a time.
The same applies to our manners. Focus on being present.
Look around to see what's happening around you. In a number of businesses I have had to intervene where a very busy boss has not done the rounds and said good morning to his team. The boss was male, very task-oriented and not given to chatting. The team was predominantly female and placed a lot of emphasis on little day-to-day courtesies. It blew out of all proportion and we had to metaphorically twist the arm of the boss to wander round and say "hello" in the mornings. He just couldn't see that walking in and going to his office to start work was seen as awful manners.
Etiquette is not so much about using the right fork at dinner, but about consideration for others. When you're making those around you feel that they are respected and important, they will respond to you in kind. Be aware of what's happening and treat others as you would like to be treated. It certainly makes for a happier workplace.
If you need help sorting out HR problems, give us a call on 01908 262628.
Sign up for our free resources and free weekly tip - subscribe here.
For help resolving all your HR queries and problems get in touch!
Phone 0345 644 8955
LinkedIn Russell HR Consulting
DISCLAIMER
Although every effort has been made to ensure the accuracy of the information contained in this blog, nothing herein should be construed as giving advice and no responsibility will be taken for inaccuracies or errors.
Copyright © 2017 all rights reserved. You may copy or distribute this blog as long as this copyright notice and full information about contacting the author are attached. The author is Kate Russell of Russell HR Consulting Ltd.