When it comes to sorting out problems with employees, many small businesses don't like the hanging around that can accompany legal processes. Take redundancies, for example. The law requires a certain amount of consultation, even if only a few people will ultimately be affected. While well-intentioned, the protracted nature of the process often causes a great deal of stress for those going through it. People just want to know what's going to happen so they can plan accordingly and get on with their lives. Managing the poor performance of long-serving staff can be equally long-winded and uncomfortable.
Now that the tribunal fees have been waived we know that we're going to see a huge increase in claims. The cost of dealing with tribunal claims in terms of time and money is enormous so it makes sense to take a different approach if you need to manage an employee out of your organisation.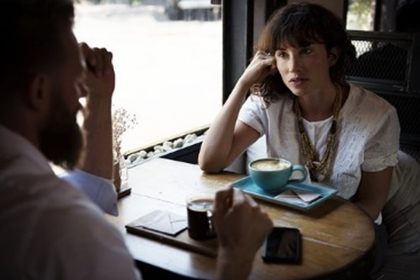 You may wish to have a protected conversation, which is a type of "off the record" conversation. They can be helpful where the employee has more than two years' service or is arguing a protected characteristic which may allow him to make a claim even when he has short service.
An employee can be invited and can voluntarily agree to such a conversation, but cannot be compelled to have it. The conversation must not be threatening, intimidating or inappropriate.
Generally speaking an employer will offer an additional modest payment on top of any notice and holiday pay in order to encourage the employee to consider the offer, but it's not essential. Put your offer to the employee and allow him time to go away and consider what has been said. As you might expect there's often some negotiation. The ACAS Guide suggests ten days to consider the offer. That's quite long and usually we offer two or three days, though you have to be prepared to wait a bit longer if the employee digs in. If you can reach agreement, the terms will be set out in a settlement agreement. This will be checked by the employee's solicitor and you will make a contribution to the legal advisor's fees. Once signed the employee won't be able to make any claims against you (personal injuries are the exception) and the matter is finished. It is increasingly the safest way to bring matters to a conclusion.
The whole thing would be agreed in a settlement agreement. You can write to make the offer in an email or letter headed "without prejudice".
If he agrees to this in principle, then it might be the best and quickest way to go.
If you need help sorting out HR problems, give us a call on 01908 262628.
Sign up for our free resources and free weekly tip - subscribe here.
For help resolving all your HR queries and problems get in touch!
Phone 0345 644 8955
LinkedIn Russell HR Consulting
DISCLAIMER
Although every effort has been made to ensure the accuracy of the information contained in this blog, nothing herein should be construed as giving advice and no responsibility will be taken for inaccuracies or errors.
Copyright © 2017 all rights reserved. You may copy or distribute this blog as long as this copyright notice and full information about contacting the author are attached. The author is Kate Russell of Russell HR Consulting Ltd.