As the search for talent intensifies, we're likely to see more teams drawn from international sources and working internationally. While diversity brings enormous benefits it can also bring difficulties. Working in a variety of different languages, cultures or nationalities can contribute to misunderstandings, so it's essential that cross-cultural teams find common ground. What can employers do to build rapport between employees who come from different countries, nationalities and backgrounds?
The starting point is to embrace "positive indifference". This is the ability to see many cultural differences as being not especially important or worthy of attention, while remaining optimistic about the process of engaging the culture seen as foreign. It's about adapting to work practices that may at first seem culturally alien — such as having to wear an identification badge or file frequent key performance indicator reports — without becoming unduly troubled.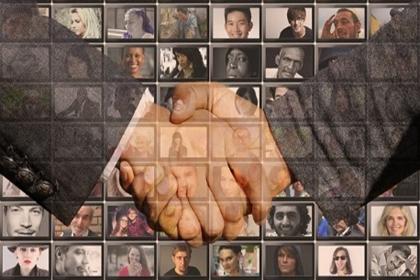 Look for cultural common ground. For example, a French employee might find commonality with Japanese colleagues by recognising that both cultures are results-oriented and prone to analysing processes for how they could be improved. Finding cultural common ground enables you and your employees to draw closer to a foreign culture and become receptive to its differences. The commonalities you find may be different from anyone else's and not initially obvious.
Help employees to identify with the whole organisation rather than just the local office. If they feel a sense of belonging with the larger organisation, they're more likely to share its values and goals, which is crucial for fostering job satisfaction, commitment, and performance.
Encourage interactions with other, geographically distant subsidiaries. This is important to global work orientation because in general, when interactions are high, there is a greater ability to develop trust and shared vision among international colleagues.
Create the opportunities for a global career path. Travel, living in a new country, and the opportunities for career advancement that may come with working for a multinational firm are all reasons that expats give for their global career aspirations.
Sign up for our free resources and free weekly tip - subscribe here.
For help resolving all your HR queries and problems get in touch!
Phone 0345 644 8955
LinkedIn Russell HR Consulting
DISCLAIMER
Although every effort has been made to ensure the accuracy of the information contained in this blog, nothing herein should be construed as giving advice and no responsibility will be taken for inaccuracies or errors.
Copyright © 2018 all rights reserved. You may copy or distribute this blog as long as this copyright notice and full information about contacting the author are attached. The author is Kate Russell of Russell HR Consulting Ltd.