When I was researching my book on creative recruitment, I came across 'Who' by Geoff Smart and Randy Street and I really liked it. The book sets out their method for choosing A listers.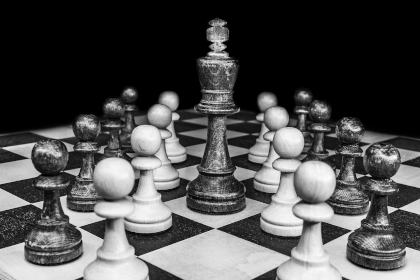 We all want and need A listers in our teams (especially those who are leading the business) but when the world seems to be so full of C listers and worse how can we work out who's who and raise our game?
Let's start by defining what we're looking for. Based on feedback from 200 of the most successful business people in the world, here's the 'Who' list of critical competencies for A players:
Efficiency - produces significant output with minimal efforts.
Honesty and integrity - earns trust and maintains confidence.
Organisation and planning - prioritises and plans in a productive manner.
Aggressiveness - moves quickly and takes forceful stand without being overly abrasive.
Follow through on commitments - follows through on verbal and written commitments, regardless of personal cost.
Intelligence - demonstrates ability to quickly and proficiently understand and absorb new information.
Analytical skills - able to structure and process qualitative and quantitative data and draw insightful conclusions.
Attention to detail
Persistence - demonstrates tenacity and willingness even in difficult circumstances.
Proactive - innovative and creative.
Other factors they believe should be considered in A players are:
Ability to hire other A players
Ability to develop people
Flexibility and adaptability
Calm under pressure
Strategic thinking / visionary
Creativity and innovation
Enthusiasm
Work ethic
High standards
Listening skills
Coachability
Communication
Teamwork
Persuasion
This is a helpful analysis, although every business will have its own unique qualifications for A players.
Having the right people in the right role is critical to a successful business. If you don't get these fundamentals right you are wasting your time.
If you need help sorting out HR problems, give us a call on 01908 262628.
Sign up for our free resources and free weekly tip - subscribe here.
Phone 0345 644 8955
LinkedIn Russell HR Consulting
DISCLAIMER
Although every effort has been made to ensure the accuracy of the information contained in this blog, nothing herein should be construed as giving advice and no responsibility will be taken for inaccuracies or errors.
Copyright © 2018 all rights reserved. You may copy or distribute this blog as long as this copyright notice and full information about contacting the author are attached. The author is Kate Russell of Russell HR Consulting Ltd.