Yesterday I looked up from the last minute GDPR preparations that many of us are finishing off this week to find I had received a reference request from a large retail organisation for one of my former employees.
The email came from a Do Not Reply address. All it said was that X had indicated I would be willing to provide feedback for her and click on the link to fill in the form.
While I would indeed be willing to tell them what a great employee she was, I'm not going to give personal data without clear written permission from the data subject, X. Clearly the implications of the data protection legislation have not penetrated to that particular dark corner of the high street.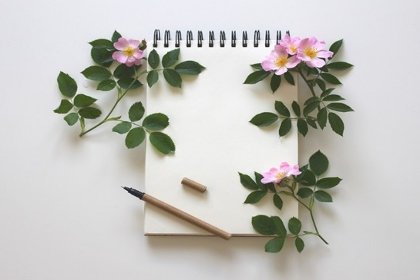 Make sure that before you disclose any personal data you have permission to do so (unless of course it's for a statutory or other legal reason which is slightly different).
Looking to the future, providing a reference is likely to involve processing personal data under the GDPR, so you must ensure that you have a lawful basis for processing the personal data. In relation to a reference, the most likely condition to apply is that the former employee has consented to the data being processed.
The prospective employer will often enclose a photocopy of the employee's signed consent to its seeking the reference in the reference request. This will normally be sufficient for you to process the personal data.
It can be hard to source really great employees and references are a useful way of checking information given on an applicant's CV or application form. The purpose of references is to obtain information about the candidate's employment history and to cross-check his or her suitability for the role, but additionally it can also give you advance warning of potential problems.
There is a presumption that employers will provide work references for employees unless they expressly stipulate that the business does not do so. Even then they should formally confirm this on headed paper or by formal email.
It is perfectly acceptable to ask a former employer to provide basic factual details. These can include:
start and end dates;
capacity in which employed;
final salary;
number of days of sickness absence;
whether there were any disciplinary warnings live on the file at the time of termination;
whether the employee resigned or was dismissed;
details of last appraisal, where there is an appraisal system in place. You will need an explanation of the ratings.
If a prospective employee has embroidered his or her CV or is otherwise untruthful, checking certain facts with a former employer will clarify whether what the candidate has told you is actually correct. If the reference is not satisfactory and the offer conditional (i.e. the offer is made subject to the receipt of references which are satisfactory to the company),you can withdraw the job offer without sanction.
In the case of an unconditional job offer, however, you will have to pay a sum in respect of notice if you withdraw it.
If your organisation normally provides references, make sure you adopt a consistent reference policy to avoid discrimination claims or breaching trust and confidence.
For help resolving all your HR queries and problems get in touch!
Sign up for our free resources and free weekly tip - subscribe here.
Phone 0345 644 8955
LinkedIn Russell HR Consulting
DISCLAIMER
Although every effort has been made to ensure the accuracy of the information contained in this blog, nothing herein should be construed as giving advice and no responsibility will be taken for inaccuracies or errors.
Copyright © 2018 all rights reserved. You may copy or distribute this blog as long as this copyright notice and full information about contacting the author are attached. The author is Kate Russell of Russell HR Consulting Ltd.