This week our guest blogger, reward expert, Sylvia Doyle, reflects on the weakest link in business.
One Monday morning I travelled to London for a meeting - nothing unusual in that, however the journey from home in Oxfordshire to a client meeting in central London took a staggering four hours.
As with many things in life, a weak link has a big impact: This well-travelled journey of driving, train and tube was let down by the train. While a clever phone train app helped me allow extra time for an earlier delay, for once the train problem was actually related to the train rather than the rehearsed repertoire of other reasons including the train in front, signalling etc. In other words it was someone else's fault. This train had broken down (my words not theirs) which involved an additional hour or so sitting on track before retracing its steps to the previous station. It may be a cliché however a chain is really only as strong as its weakest link.
Context plays a big part too – most people are forgiving of stuff that goes wrong occasionally and when it's the exception. However when this is the norm travel companies, as for any company, need to be clear and specific so people can manage their schedules. Not rocket science where we need to keep people 'on side' so people build credibility that lessons will be learnt.
I believe a similar approach applies to reward decision making and communicating reward outcomes:
Where organisations embark on changes which staff perceive is 'taking away' a reward or benefit, for some or all staff, we know this will be difficult. This is likely to be the case even for a benefit that staff no longer use. Good employers work hard to ensure that potentially negative changes are carefully considered across the whole piste to ensure for instance staff pay freezes are not accompanied by a CEO pay rise. Okay, perhaps that is less likely though staff need to be informed of the bigger picture and financials wherever it's commercially feasible to do so.
Also when there is a genuine need to cut back, which impacts reward or staff, it is important it is not dressed up. We need to keep staff 'on side' and to help ensure our actions and words are aligned to the rhetoric of staff being our greatest asset. Besides, will staff be inclined to choose to give employers their discretionary effort, if they feel their employer is short changing or not telling the full story? Hmm.
So if there is difficult news that will impact employee reward, having an established foundation of regular 2-way dialogue goes a long way to create an environment which supports informed reward decisions aligned to business goals and values. Flagging up any difficult news early (avoiding the 'good time to bury bad news' mischief) and keeping people informed will help avoid communications being the weak link. What is your experience?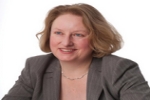 Sylvia Doyle is Managing Consultant of Reward First ® People Consulting and founding partner of Reward Consulting Partners. Sylvia has 20+ years' experience of reward and HR across industry sectors and her expertise includes salary and variable pay; total reward and strategic reward. Sylvia mentors HR leaders having established a reward mentoring programme in 2010 and she was previously Head of European Compensation & Benefits for McCormick, the global leader of spices, seasonings and flavours.
She is an independent non-executive director on the remuneration committee of the Royal Institution of Chartered Surveyors (RICS) and the General Chiropractic Council (GCC); course tutor on the Chartered Institute of Personnel & Development's (CIPD) postgraduate course on base and variable pay. She is a Chartered Fellow of the CIPD. Sylvia speaks and writes on reward issues and her views have featured in the Financial Times, CIPD and other media.
E: sylvia.doyle@reward-first.com
W: www.reward-first.com
LinkedIn: https://uk.linkedin.com/in/sylviadoyle
T: 07989 383 491