Over the years I have experienced several situations where an employee or applicant for a role has not had the outcome he or she wanted and has suggested that the decision had been based unlawfully on a protected characteristic. The clients in question had acted lawfully and by following a fair, justifiable and documented process were able to prove it.
To make a successful claim, a claimant cannot rely on opinion or belief of discrimination alone but must produce basic evidence which indicates that there has been unlawful discrimination. Once the claimant has provided this evidence, the burden of proof then shifts to the employer to show that there was no such discrimination.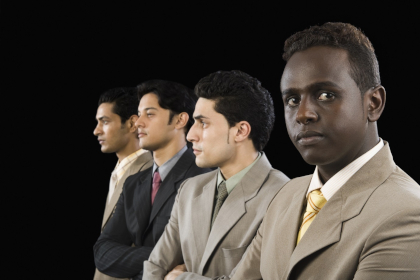 Mr Efobi is a black Nigerian with a post-graduate qualification in information systems and forensic computing. He was employed as a postman but wanted to work in a management or IT role. He applied 33 times for various roles with Royal Mail. He was turned down each time and claimed these refusals constituted discrimination based on his race.
At the employment tribunal the Royal Mail did not provide any evidence about the identity or qualifications of the successful candidates for the management or IT roles. Mr Efobi did not ask the company to provide any such evidence. The employment tribunal found that Mr Efobi had not proven facts which, on the face of matters, showed that discrimination could have taken place. As he had not satisfied the evidential burden, his claims failed.
Mr Efobi appealed successfully. The Employment Appeal Tribunal concluded that in deciding whether Mr Efobi had presented evidence from which discrimination on the part of the Royal Mail could be inferred, the employment tribunal should have considered whether negative inferences should be drawn because the Royal Mail did not provide evidence about the successful candidates.
The company appealed to the Court of Appeal. The Court agreed with the employment tribunal's approach and said that the burden was on Mr Efobi to prove his prima facie evidence of discrimination at the first stage. Mr Efobi had not provided the tribunal with enough information to allow it to identify the characteristics of a proposed comparator, who would be an individual in the same or a similar situation to Mr Efobi but not of the same race. Because he had failed to do this, his claim failed.
If a claimant can show a 'prima facie' case, the burden of proof automatically shifts to the employer, which must then prove that discrimination did not take place.
Ensure that you have robust policies and procedures are in place (for example an Equality or Equal Opportunities Policy),that you deal with any breaches properly and take appropriate action. Where you must follow a selection processes (for example in recruitment or redundancy situations),use objective, measurable and non-discriminatory criteria. Provide regular and compulsory equality and diversity training and keep detailed records of any decisions taken as these will be essential in defending your position when challenged.
If you have HR queries and problems, get in touch!
Sign up for our free resources and free weekly tip - subscribe here.
Phone 0345 644 8955
LinkedIn Russell HR Consulting
DISCLAIMER
Although every effort has been made to ensure the accuracy of the information contained in this blog, nothing herein should be construed as giving advice and no responsibility will be taken for inaccuracies or errors.
Copyright © 2019 all rights reserved. You may copy or distribute this blog as long as this copyright notice and full information about contacting the author are attached. The author is Kate Russell of Russell HR Consulting Ltd.