Not all job roles can be flexible. Some have to be in the office or the factory, or wherever the place of work is. But many can be.
What do employees want and how should they adapt?
Think of work as an activity, not a specific location and choose the location that is right for each task. Studies suggest that around 70% of British office workers feel more productive working away from the office. 38% say they are more creative out of the office, and 90% say flexible working doesn't impact their ability to collaborate with colleagues.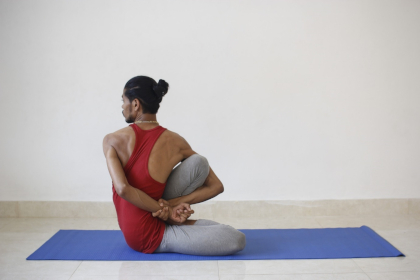 Switching to flexible working can be a process rather than an immediate change. If you have spent the last five years of your life coming to the same place at the same time, then suddenly finding yourself with a choice (and a bagful of kit) can be rather daunting.
If the company is really clear on why it wants to encourage flexible working, then that should help individuals to ease into the new structure and plan the best use of their time at different locations.
How closely do you need to manage employees who work like this?
In many companies things don't stop at the end of the day – employees tend to still communicate when they go home. If company employees are sufficiently committed then a flexible approach makes it a great place to work; it allows employees to take a little time off during the day to attend an event with a family member, and not have to drive into the office at night to catch up.
But some employees won't be right for the flexible approach, or at least need guidance before they are ready. Modern technology makes communication between flexible teams much easier – particularly with Skype – so managing them is entirely possible. In the end people working flexibly will be tested on results. If they are not working productively it may not be until the poor results come in that you truly realise the extent of the failure.
Set clear targets and feedback regularly
By having clear targets and reporting against them it is much easier for a team to see what is done and what each person is accomplishing.
Every week do a roundup of what everyone is working on and the priorities for the week ahead. This will give people across the company a clear idea of what you're are all doing. In larger companies this could work on a team basis, in smaller ones it could be a whole-organisation meeting.
Managers still need to be there
One of the key problem areas is that there can be a feeling of isolation if people work remotely for too long without team interaction.
Make an effort to understand the approach of each employee; there are some you'll need to 'be there' for more than others – especially in the first instance. Although you'll probably communicate less frequently, make sure every interaction counts and don't forget your duty to support those you line manage.
If possible arrange some team get-together s from time to time, to allow a team spirit to develop.
Be clear on what is and isn't allowed
If people are working from home, have a clear homeworkers' policy – the need for a separate and secure office, regular reporting, etc.
If people are working away in hotels and lounges a lot, have a very clear expenses policy – particularly on what and how much the company will pay for regarding food and drink.
Be positive and consult with employees
To work, a flexible approach must become part of the company culture, not just a response to changing legislation.
As with any change, use the workers who champion the new approach to bring it to those who are sceptical.
But always consult and listen to concerns. No employee wants to feel he is being 'kicked out' of the office without a chance to put is views forward.
If you have HR queries and problems get in touch!
Sign up for our free resources and free weekly tip - subscribe here.
Phone 0345 644 8955
LinkedIn Russell HR Consulting
DISCLAIMER
Although every effort has been made to ensure the accuracy of the information contained in this blog, nothing herein should be construed as giving advice and no responsibility will be taken for inaccuracies or errors.
Copyright © 2018 all rights reserved. You may copy or distribute this blog as long as this copyright notice and full information about contacting the author are attached. The author is Kate Russell of Russell HR Consulting Ltd.