This month marks the twentieth anniversary of my business. Yay! Raise a glass and so forth. I do feel quietly (but immensely) proud to have achieved that.
The survival rates for SMEs aren't especially good. By 2016 only 44% of businesses "born" in 2011 had survived. 56% had gone. And that figure is fairly typical.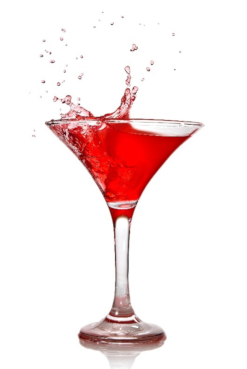 Starting and building a business is not for the faint hearted. It's taken an astonishing amount of time, hard work, making and learning from mistakes, and sheer teeth-gritted perseverance to get to this point. There's no work-life balance for most SME owners.
But it's also been huge fun, immensely instructive and given me opportunities I wouldn't have had if I'd stayed an employee. So I'm planning a celebration of this significant milestone. That includes not just team members and clients, but members of the outsourced support team too. We deserve it!
Having a celebration to mark an important milestone is a great opportunity to build engagement and a greater sense of belonging, of being part of a success.
Having celebrations to mark important achievements creates a culture of appreciation. Employees enjoy an increased sense of purpose when they see how they are contributing to the company's success. Being acknowledged and rewarded by way of a celebration gives them a reason to work harder. In the longer term, it also helps to retain talent.
In a 2015 study commissioned by the Society for Human Resource Management and Globoforce, employee recognition was reported as having a significant effect on the bottom-line, helping to cultivate a positive work culture. Over 800 HR professionals took part in the survey. The key findings were as follows.
90 percent say it positively impacted engagement.
86 percent say it increased employee happiness.
84 percent say it improved employee relationships.
68 percent say it positively impacted retention.
Celebrations are also a great opportunity to promote the business externally. You can engage external stakeholders to reinforce external branding and create awareness among your target audience.
Involving the stakeholders, whether internal or external, and making them a part of the celebration creates a sense of ownership and belonging.
There are some great ways to create buzz around the milestone from parties, team events, bonuses, creating special memorabilia or promotional items and of course making sure it's trumpeted in your corporate communications.
Many organisations like to combine their celebration with CSR initiatives that align with the theme of the celebrations. Supporting a good cause and engaging employees in related volunteer work can inspire trust of the employees and establishes you as a caring and responsible corporate business, internally and externally.
Celebrations don't always have to be complicated and expensive. The key is to celebrate smaller achievements regularly to give employees a sense of belonging and appreciation.
If you have HR queries and problems get in touch!
Sign up for our free resources and free weekly tip - subscribe here.
Phone 0345 644 8955
LinkedIn Russell HR Consulting
DISCLAIMER
Although every effort has been made to ensure the accuracy of the information contained in this blog, nothing herein should be construed as giving advice and no responsibility will be taken for inaccuracies or errors.
Copyright © 2018 all rights reserved. You may copy or distribute this blog as long as this copyright notice and full information about contacting the author are attached. The author is Kate Russell of Russell HR Consulting Ltd.