If you think about the average two or three year old, every other sentence is a question, often "why?" Children are ferociously curious and ask streams of questions about everything and anything. Apparently they average one question every two minutes of their waking lives. Some of the questions children come out with are astonishing and I wish I'd thought of them. I especially like the one from the little boy who asked why, if flies fly the right way up, they land upside down. I still don't know the answer to that.
A child's non-stop questions is exhausting and it irritates many parents, causing them to discourage the questioning, which is a shame. It is difficult when children ask questions like, "Why is the sky blue?" or "What is a dream?", so they give vague or snappy replies. But they don't help the child find out the real answer. By the time the child is at school, he or she has lost the will to be curious or at least learned to be much quieter.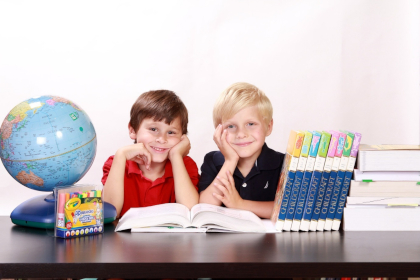 But having curiosity is a really wonderful trait and can help children into more enjoyable and rewarding adulthood.
Skip forward a few years to the workplace. Good employers will value intellectually curious employees. Curiosity is just as important a quality in a work team as intelligence. The intellectually curious have "hungry minds" and really want answers.
It's true that such people can be more difficult to manage because they will ask "why?" But why shouldn't they understand the reasoning. If they get the thinking, they're on board, as opposed to being bored.
Because they like lots of intellectual stimulation, they do get bored easily. But they are always interested in new ideas, new processes, and are more likely to look at how they can improve the day-to-day business.
Curious people are natural learners since they want knowledge and new experiences. These characteristics lends to create employees who are eager to grow and expand their role in any way that excites them, which is important in a small business where every employee has to carry out a variety of roles.
Interestingly, curiosity and intelligence often go together. Research from the University of California found the greater interest someone had in a question, the better they would ultimately remember the answer.
Curiosity has been linked with psychological, emotional, social, and even health benefits. People who are curious tend to have active rather than passive minds. They ask questions and search for answers. They notice and are stimulated by new ideas. Life is far more exciting when you're curious!
Research suggests that curious people are happier, better problem solvers, build better relationships and are more empathetic. Being curious has so many benefits but it's often discouraged during our childhood. ("Children should be seen but not heard"). Einstein said rather tartly: "It is a miracle that curiosity survives formal education." And so it is.
Curiosity helps leaders to develop and build great teams. They create opportunities and ways of breaking away from limited thinking. Intellectually curious leaders actively engage are risk-takers, entrepreneurial, courageous but not foolish. They experiment, testing the boundaries of possibilities without fear of failure. Curious people keep asking questions to achieve their goals. They like a full and open debate and welcome ideas. They are great people to have on your team. Encourage your people to explore the conceptual work and ask themselves - and you - more questions.
How can you develop your own intellectual curiosity?
Open your mind to new ideas.
Don't take anything for granted.
Listen carefully and focus on what's being said.
Ask questions about everything.
Be willing to ask questions that might seem stupid.
Don't label something as boring. Be interested in everything.
See mistakes as learning and learning as something fun.
Read widely to inspire, inform and develop your mind.
If you have HR queries and problems get in touch!
Sign up for our free resources and free weekly tip - subscribe here.
Phone 0345 644 8955
LinkedIn Russell HR Consulting
DISCLAIMER
Although every effort has been made to ensure the accuracy of the information contained in this blog, nothing herein should be construed as giving advice and no responsibility will be taken for inaccuracies or errors.
Copyright © 2018 all rights reserved. You may copy or distribute this blog as long as this copyright notice and full information about contacting the author are attached. The author is Kate Russell of Russell HR Consulting Ltd.