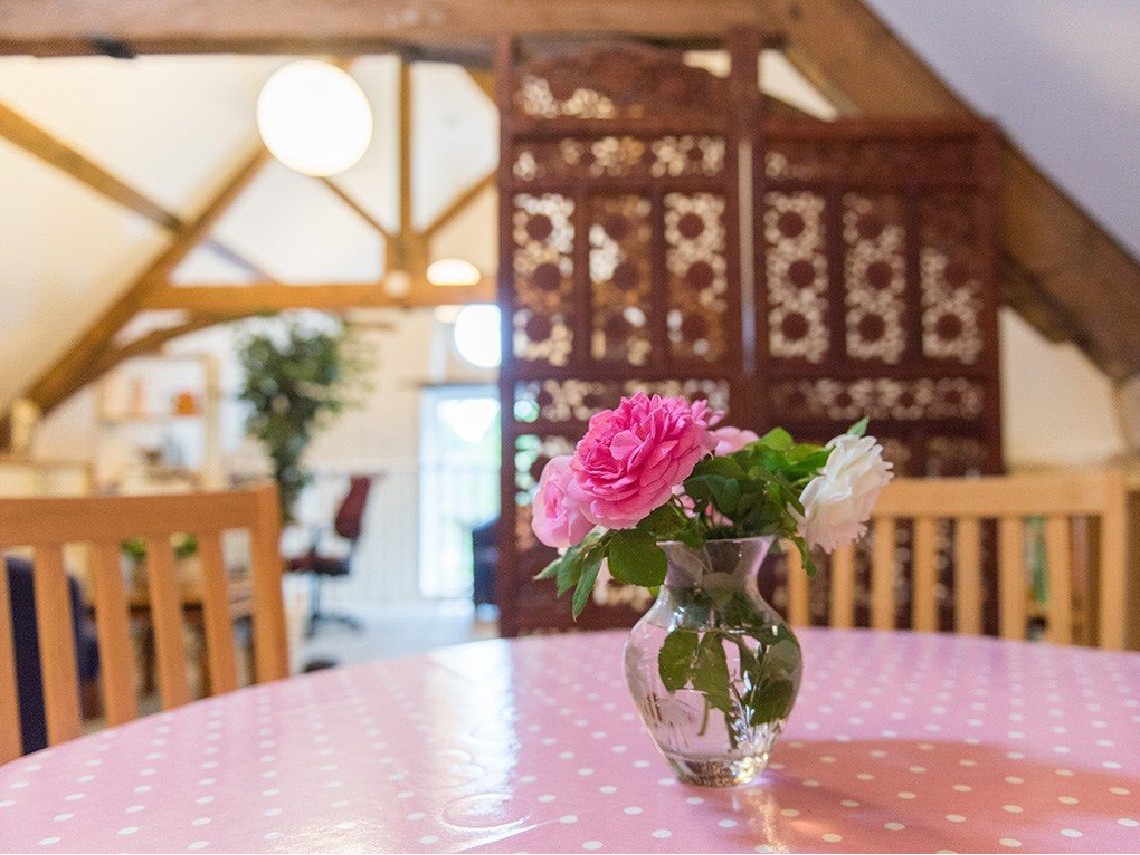 There are times when you feel that you have been dropped into one of the more ridiculous soap operas. The last few days have been like that.
Last week my husband and I were in France. We were starting back to the UK on Thursday 29th, stopping at Chenonceau to visit the beautiful chateau on Friday, But Friday was the first day of lockdown, so the chateau had to remain closed and now I have to try to get a refund or new reallocation of the tickets.
While I was away a large delivery vehicle crushed one of the parking posts at my office. Luckily, I was tipped off by a friend and it's all on camera, so the company in question have agreed to replace the parking post.
In addition to running an HR consultancy I have an Airbnb type apartment for holiday and business visitors in the Milton Keynes area, the Butterfly Loft.
My regular cleaner got a date wrong and couldn't do the clean on one of the relatively rare occasions when a guest leaves in the morning and one arrives in the evening, so I contacted the stand-in cleaner who agreed to do the clean. That company, X Ltd, was an utter disaster. They forgot to get the breakfast items or leave the guest keys in the door as per the written instructions. It was so embarrassing. Although she could access the Loft, the guest was very unhappy; she wanted the keys to feel secure, which is quite natural when you're in an unfamiliar place. I was still in France at this stage, so I contacted a director of X Ltd to appraise her of the situation. Naturally I thought she would apologise and deal with it since her cleaner had caused the problem.
However, she belatedly sent me a message saying the guest keys had been on the table in reception. Or maybe, she suggested, they were in the cleaning cupboard (which was locked). Anywhere in fact other than where they were supposed to be, so it really wasn't helpful. In the end I had to contact my retired neighbours to get the problem sorted out.
Next day I wrote to Madame X (as she is now dubbed by Russell HR) to raise my concerns. She didn't bother to call me, just sent me an email saying I had not given her the correct instructions. When I re-sent her the message highlighting the various instructions, she didn't acknowledge it, nor apologise, nor take any steps to resolve the issue or even acknowledge that X Ltd's failures had caused the problem. In fact, she did what so many poor performers do. She went on the attack, had the most childish hissy fit and told me I was over-reacting and bullying her (yes, really!).
As if that were not enough the guest managed to bung up the brand new saniflo which will probably need a plumber; and on Monday morning (one of the busiest of the week) my newest and principal laptop went into meltdown and required a re-build.
If this was in a soap opera you wouldn't believe it would you? It's all true though; not the best of weeks!
Fortunately, my plumber, CCTV, and IT companies are all excellent suppliers and things are well on the way to being addressed. And my wonderful neighbours have been the happy recipients of lots of wine!!
Meanwhile Madame X has gone very quiet. Perhaps she has taken her Henry (or Hetty) and stalked off in a puff of righteous (if inaccurate) indignation. But it no longer matters.
It reminds me yet again, that one of the important elements of growing a business is having a great team. That includes suppliers as well as staff.
Even with the best trained staff, mistakes happen. We must accept that and the best thing to do is treat mistakes as learning. But it's how the person who makes the mistake deals with it that really counts. What should happen is: acknowledgement of the issue, apology, followed by commitment to do what is reasonably possible to address and resolve the problem.
Building a great team takes time and effort. For example, it took me five attempts to find the right accountant but having done so I treat him as well as I'd treat a client or prospect, because I want him to look out for me too. And he and his team do just that.
For me it's important that the team members share – or at the very least – are willing to enter and adhere to my ethos and values. Only bring in the best people to your team. Look after them and treat them well. Help those who are struggling. But remove those who can't or won't meet your standards. Ultimately. You're as good as your weakest team member.
Here are some tips to help you build a great team.
What is your company vision? What does success mean to you?
With your team, talk through business values you all want to live by.
Create core behaviours that will ensure the team acts consistently.
The foundation of a great team is a robust recruitment process ensuring that you assess not only someone's skills but also their values, behaviours and ability to integrate into the team.
Once you know what a successful supplier or employee looks like, don't settle for anything less. Good people want to work with good people and if they do, it will transform your business and your life.
And in the meantime, if you know any really good cleaning companies in Milton Keynes, please let me know!
***
If you have HR queries and problems, get in touch!

Sign up for our free resources and free weekly tip - subscribe here.

Phone 0345 644 8955
LinkedIn Russell HR Consulting

DISCLAIMER

Although every effort has been made to ensure the accuracy of the information contained in this blog, nothing herein should be construed as giving advice and no responsibility will be taken for inaccuracies or errors.

Copyright © 2020 all rights reserved. You may copy or distribute this blog as long as this copyright notice and full information about contacting the author are attached. The author is Kate Russell of Russell HR Consulting Ltd.