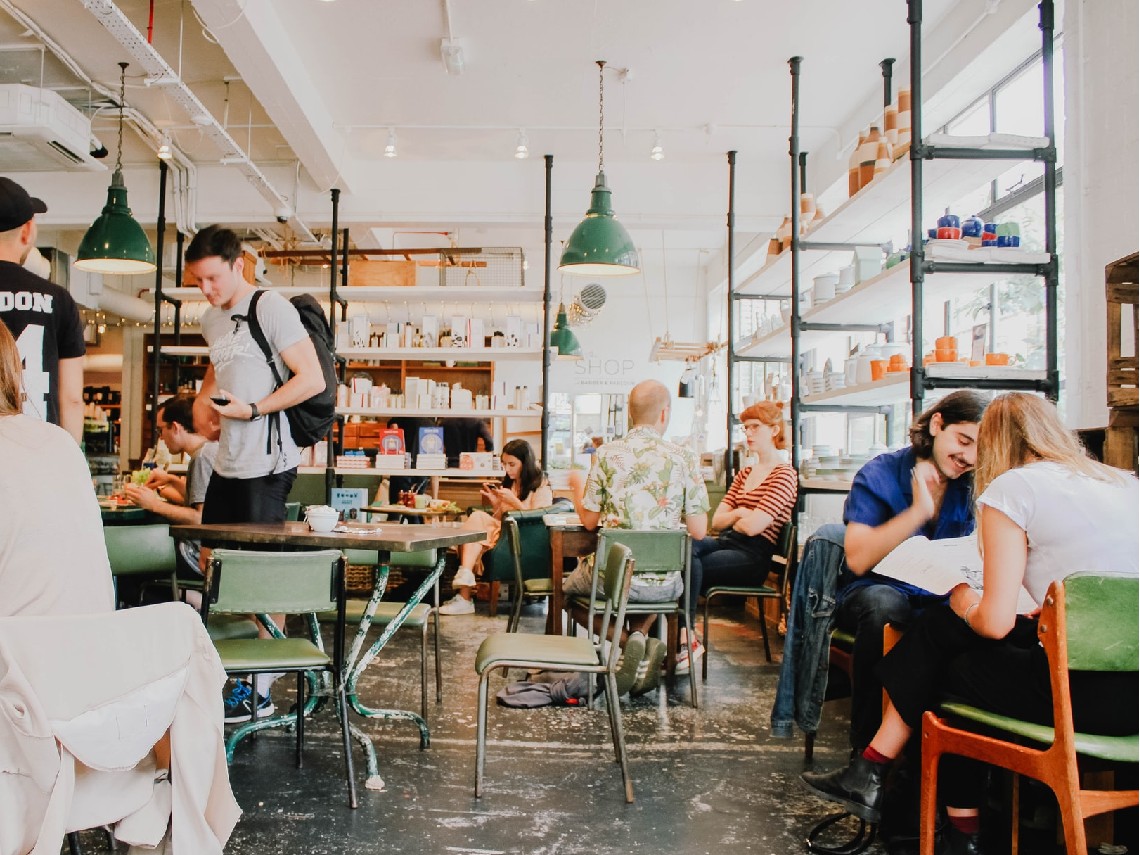 Man (and woman) cannot live by Zoom alone. We are herd animals and we love to spend time with others. The continuing limitations, curfews, local lockdowns etc are a source of significant frustration and the national mood is a tad grumpy.
Government guidance stipulates that up to 30 people from different households may meet indoors for work purposes so long as the meeting place follows Covid guidelines.
It seems that if you're need to have a business meeting over a bite to eat you can. The rub is you can only do so if it is "reasonably necessary" for work purposes.
UK Hospitality, the hospitality industry trade association, asked the government for clarification as to whether the rule for households meeting indoors applies to those in a restaurant for a working lunch. When the news broke that people can meet at a restaurant or café for a business lunch, there was a good deal of gleeful speculation about the "lunchtime loophole".
In the midst of all the restrictions, it was perhaps not surprising that there was such hype. There can be no doubt that along with travel, the hospitality industry has been one of the sectors worst affected by the pandemic. One can see why they would want to exploit the opportunity. Several high-profile businesses including restaurant group Corbin & King, which operates The Wolseley and Brasserie Zédel, as well as Caprice Holdings and D&D London have said that they will accommodate business meetings.
The government responded saying that the lunching loophole was really aimed at freelancers and the self-employed who would struggle to find other places to conduct business. Culture minister Oliver Dowden said that the government's choice to prioritise jobs and livelihoods meant people should go to work or as normally as we can in this crisis.
Life has changed so much that it is difficult to know what now constitutes working normally and whether a lunch meeting is "reasonably necessary".
One thing the last few months has shown us that we don't have to meet face to face to communicate successfully. Fair enough, most of us prefer meeting face to face, but we all accept that platforms like Zoom and Teams are very good substitutes. So, the question must be: what business are you dealing with over lunch that you really couldn't do by other means? And that simple question is a very difficult one to answer.
The main one is likely to be connected with building rapport and relationships. Whether building better working relationships is likely to hold water as "reasonably necessary" is highly debatable.
The government has warned restaurants not to abuse coronavirus restrictions by exploiting the lunchtime loophole. Downing Street said that where possible it wants people to conduct business meetings by phone call or video conference rather than in restaurants, in order to reduce the chains of transmission of the disease.
There are steep fines for those found to be breaking the one-household indoor-socialising rule, starting at £100 for the first offence and doubling with each offence up to a total of £6,400. If the meeting is not reasonably necessary, then meeting participants could be committing a criminal offence with commensurate fines and that lunchtime sandwich might cost rather more than you bargained for.
***
If you have HR queries and problems, get in touch!
Sign up for our free resources and free weekly tip - subscribe here.
Phone 0345 644 8955
LinkedIn Russell HR Consulting
DISCLAIMER
Although every effort has been made to ensure the accuracy of the information contained in this blog, nothing herein should be construed as giving advice and no responsibility will be taken for inaccuracies or errors.
Copyright © 2020 all rights reserved. You may copy or distribute this blog as long as this copyright notice and full information about contacting the author are attached. The author is Kate Russell of Russell HR Consulting Ltd.