Yesterday we heard that the government proposes to ask for another Brexit extension. That's very bad news for the UK. It's not just the people of the UK who want to have matters settled. Business is desperate to bring the uncertainty to an end. Recently I was talking to the owner of a business who told me that for he has to forward order materials on an eight-month cycle. He has no idea how much he'll be paying and what the tariffs will be. He feels is on the edge of a precipice and although the business is very successful, he doesn' know what impact Brexit will have, whether the business will remain viable or not. Because of the endless parliamentary arguing, dithering and mischief-making he can't plan. He is far from alone.
Brexit. Trump. May. ....... It's one of the most volatile times I can ever remember. Interesting perhaps, but not peaceful and making for division and great unhappiness.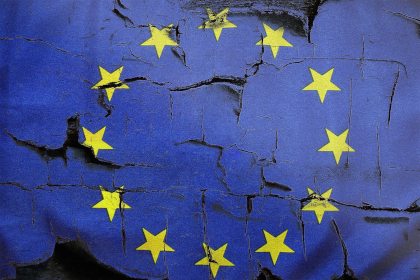 Whatever the cause of uncertainty, it is uncomfortable for everyone, especially when they feel impotent to influence the eventual outcome. Whether it's political turmoil or a reorganisation at your company, employees who are concerned about their future are likely to be distracted, emotional and unproductive.
This sense of being unsettled and anxious transfers itself to the workplace. What should a manager do? How can you keep people focused while also helping them cope with the feelings that change and ambiguity invoke?
To help people stay focused despite what may be going on in the world or the office, try to understand how you can be of service and benefit to employees while balancing the need to keep them focussed. Here are some ways to do that.
Take care of yourself first.
Acknowledge the uncertainty.
Talk about concerns openly and give people flexibility but restraining intemperate language and behaviour.
Encourage self-compassion.
Ask people what they need.
Focus on what you do control.
Encourage and model self-care.
Provide a sense of hope.
Bear the following in mind.
Do:
Accept that stress is normal — it's a common physiological response to uncertainty.
Increase employees' sense of control over their actions and work schedule.
Encourage people to take care of themselves by getting sleep, exercising, and eating well.
Don't:
Neglect your own anxiety and concerns.
Ignore people's emotions.
Let the uncertainty be an excuse for not getting work done.
If you have HR queries and problems, get in touch!
Sign up for our free resources and free weekly tip - subscribe here.
Phone 0345 644 8955
LinkedIn Russell HR Consulting
DISCLAIMER
Although every effort has been made to ensure the accuracy of the information contained in this blog, nothing herein should be construed as giving advice and no responsibility will be taken for inaccuracies or errors.
Copyright © 2019 all rights reserved. You may copy or distribute this blog as long as this copyright notice and full information about contacting the author are attached. The author is Kate Russell of Russell HR Consulting Ltd.