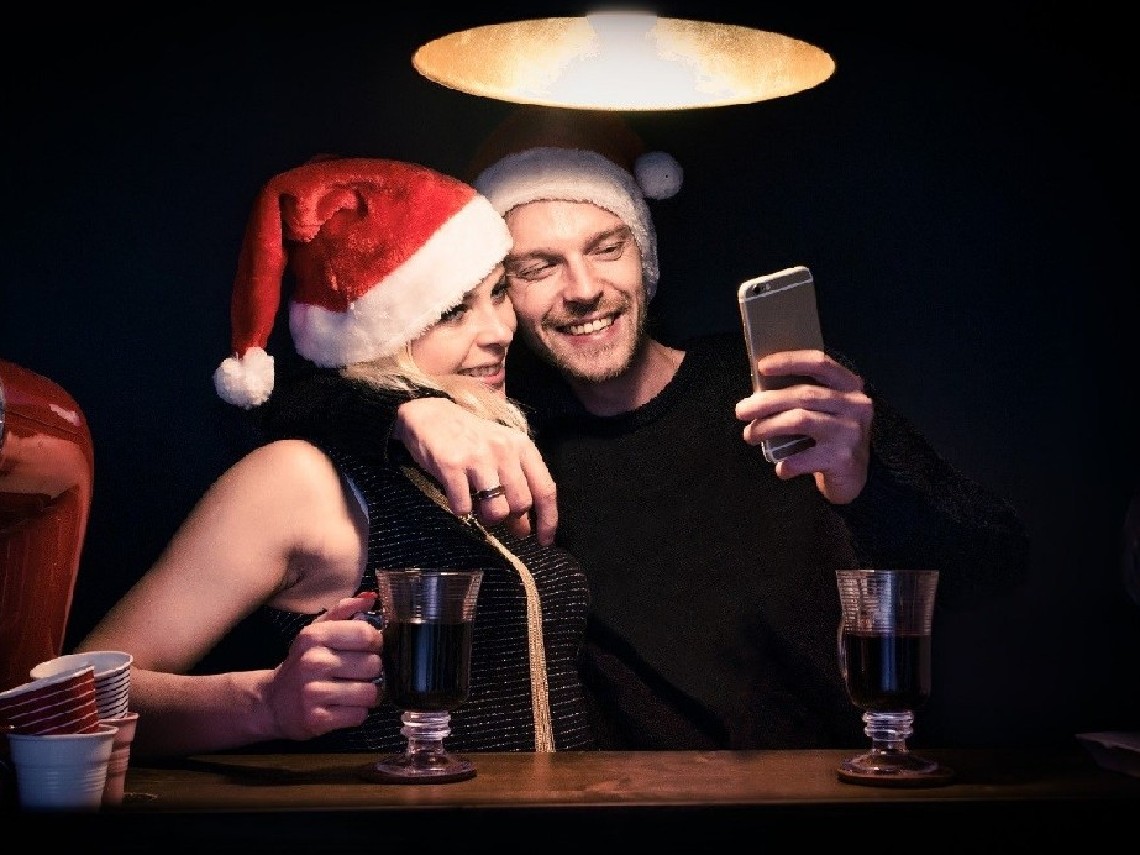 There's a distinctly un-festive atmosphere this year, but setting aside Brexit, election and economy worries (incidentally if you check the figures you'll find that the UK economy has grown faster than Germany, France and the eurozone as a whole for most of the last two years and the total accumulated growth for the UK is actually about 4.9%),Christmas is only about six weeks away.

Many businesses are planning a Christmas social event to relax and thank their teams for their efforts throughout the year. Your Christmas "do" might be a lunch, dinner, a party, a trip to the pantomime or a trip away. Whatever, the format, if it's a work-related social occasion ensure that you take precautions to ensure it all goes smoothly. Here are a few FAQs to remind you of the main risks and what to do to avoid them.

Is it discriminatory on religious grounds to put up Christmas decorations?
Most decorations are not expressly religious (such as trees, lights and tinsel),so they are unlikely to cause offence to non-Christians. Where employees want to put up decorations in the workplace, provide some guidance and ensure they are tasteful. Avoid mistletoe!

Can I hold a Christmas party if I have employees who belong to other faiths?
Yes. While a non-Christian employee might suggest that the office party discriminates against them as their own religious festival is not celebrated, it's not really likely to find favour with an employment tribunal, especially if the event is a thank you to staff for their efforts over the past year, rather than a religious celebration.

What do I need to consider when planning the office party?
Don't insist that all staff attend the Christmas party. Some non-Christian staff may not want to attend on religious grounds. If the event is out of working hours, many people have family responsibilities that may prevent or make attendance difficult. Remember to invite employees who may be away from the office on absences such as sick leave, maternity leave or secondment.
Before the party starts, make sure that your staff know that if they breach the rules of appropriate behaviour or they fail to turn up to work next day, or if they come back to the office after lunch worse for wear, that disciplinary action could be taken.
Check the venue, theme, menu and date of the party to take different religious groups into account. Alcohol-fuelled parties may offend Muslims and Friday nights may cause a problem for Orthodox Jews. Think about the food and drink on offer to ensure all of your staff are catered for.
Include everyone in the festivities by playing music that will suit all and ensure that your entertainment takes account of all ages, races and religions.
Strike the right balance right between allowing employees to relax and have a good time, but don't allow the Christmas party to degenerate to a drunken riot. You have a duty to take reasonable care of employees and can be liable for their wrongful acts in these circumstances. The most common complains are harassment, usually on grounds of sex and assault. In these circumstances, you will have to explore the complaints through the disciplinary process and the usual sanctions will apply.
Limit the number of free alcoholic drinks by advising what the number of free drinks per individual will be beforehand and informing all those attending. Make sure that there are plenty of soft drinks and ask people to stop drinking if they appear to be drunk.
If a member of your staff has clearly drunk too much and plans to drive home, you should take responsibility as part of your duty of care to your employees. So you'll have to prevent him doing so. Consider ending the party before public transport stops running or make arrangements to ensure that employees can get home safely.
If you use Santa gifts, provide guidelines for gifts and ban suggestive gifts as they are the most likely to cause complaints. If Secret Santa is going to be on the agenda, don't make assumptions about who may, or may not, join in. Aside from religious claims, missing someone out could lead to a range of complaints from bullying and harassment, through to claims of discrimination on the grounds of race, sex, sexual orientation, age, religion or religious belief.
If your employees attend parties organised by clients or customers, ensure they are aware of the standards of behaviour expected of them, and that despite the fact it is a party, they are attending as a representative of their employer.

How should I deal with any complaints arising from the office party?
Employees may say that the comments or actions of colleagues at the office party have upset them. You can be vicariously liable for actions of employees at these events and victims could bring harassment claims, so take any complaints made seriously.
If grievances are raised, or disciplinary action is required as a result of incidents during the festive season, follow proper procedures and take all grievances and disciplinary matters seriously.
Investigate any complaints, interview witnesses, meet with the employee to discuss their complaint and write to them to explain your conclusions. If the complaint is upheld, you may need to take disciplinary action against the offender.

What do I do when employees ring in sick the morning after the office party?
The Christmas party is often held in the middle of the week, so employees are expected to be in work the next day. On other occasions, the Christmas party is held at lunchtime, and people may be late back and/or tiddly on their return.
Be clear and consistent on what is and is not acceptable and the circumstances in which the disciplinary procedure will be invoked. If you have reason to suspect an employee who phones in sick is actually off through over-indulgence, you can carry out an investigation and discipline if appropriate.
***
If you're an employer with HR queries and problems, get in touch!
Sign up for our free resources and free weekly tip -
subscribe here
.
Phone 0345 644 8955
LinkedIn
Russell HR Consulting
DISCLAIMER
Although every effort has been made to ensure the accuracy of the information contained in this blog, nothing herein should be construed as giving advice and no responsibility will be taken for inaccuracies or errors.
Copyright © 2019 all rights reserved. You may copy or distribute this blog as long as this copyright notice and full information about contacting the author are attached. The author is Kate Russell of Russell HR Consulting Ltd.