Busy? Too much to do? Then go on a diet....... Cut out the news for a few days! You might not lose pounds in weight but the chances are that without the distraction of frequent notifications you'll be far more productive.
Fear of missing out (FOMO) makes most people leap urgently to look at their notifications (and they're usually not worth the energy) but when you are responding to interruptions throughout the day, you just can't focus on work. Every time you are distracted it takes time and energy to switch between tasks. If you're distracted from one task it takes an average of 25 minutes to get back to what you were doing.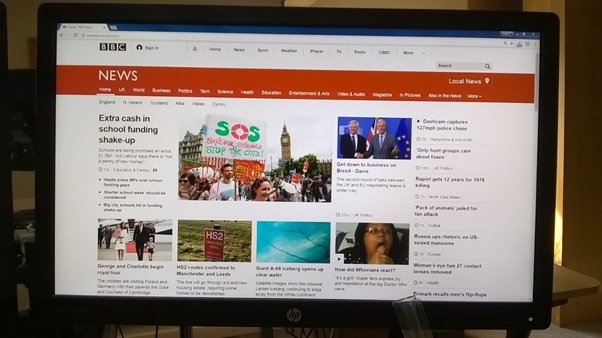 When you feel you are not productive, the chances are that it is because interruptions and multitasking drain your energy. When you juggle multiple things simultaneously, like: sending an email, texting a friend and checking your Facebook while you are in a meeting — you engage in context switching.
Clifford Nass, a sociologist from Stanford University, has researched the impact of multitasking and found that people who engage in multitasking are "suckers for irrelevancy." We engage in multitasking because we are distracted by notifications, which are addictive. We just can't control ourselves — we must look at the notification to see who or what wants our attention.
To be more productive during your news diet turn off news feeds on your computer. Your smartphone is likely the biggest source of distractions. Turn it off or put it in a drawer. Only check your phone when you want — don't be a slave to it. Block news websites and stop notifications on your laptop and phone. Delete your Facebook, Twitter, and LinkedIn apps. It's astonishing how many hours consuming news media can take up: If you spend two hours a day thinking about or looking at the news, this hiatus will give you back 14 hours per week to maximize your available time and sharpen your focus.
Like all crash diets, total news abstinence should be temporary. We all need to stay aware about what's going on, so only opt out of the news cycle for short periods of time while you're trying to get something done.
We deal with the good, the bad and the ugly of HR. If you need help sorting out HR problems, building your dream team or any other HR issues, give us a call on 01908 262628.
Sign up for our free resources and free weekly tip - subscribe here.
For help resolving all your HR queries and problems get in touch!
Phone 0345 644 8955
Twitter KateRussellHR
LinkedIn Russell HR Consulting
DISCLAIMER
Although every effort has been made to ensure the accuracy of the information contained in this blog, nothing herein should be construed as giving advice and no responsibility will be taken for inaccuracies or errors.
Copyright © 2017 all rights reserved. You may copy or distribute this blog as long as this copyright notice and full information about contacting the author are attached. The author is Kate Russell of Russell HR Consulting Ltd.