A brand is the emotional connection with the customer. What does your brand, personal or corporate image say about you?
The first thing people notice about a company is their logo, principally the colour and style – something about its personality is indicated by the font, imagery, size and proportions engaged.
The emotional connection between individuals or people to a product or organisation can make or break the initial connection that will ensure the ongoing relationship delivers real business value.
Despite the old adage 'never judge a book by its cover', we all know that people judge by appearances. First impressions do count and 'people buy people'; so how can that work if we don't judge by the cover? Your first impression could be the very thing that will help people to feel comfortable with you and take you, your product, your company or your business seriously.
What is your personal brand? It's about discovering and identifying your values, behaviours, skills and qualities - what we can count on you for. Your brand is reinforced when the messages delivered are authentic. For a wise investment that could deliver a higher return than you expect, consider this - when was the last time you had an objective and expert opinion on your personal brand?
Despite the recent trend for the dishevelled and grungy appearance, good grooming is always important whatever your age. Very often it's the small details that make a strong first impression, some of which may be obvious.
Well maintained and styled hair, suiting your face and personality, clean shaven or tidy facial hair, clean and tidy nails.
Good personal hygiene is vital but include in this dental hygiene and beware of too much perfume (and that includes too much fabric conditioner)if you are serious about making a positive first impression.
Make-up for women needs to be professional. Achieving the balance between 'au naturelle' and overdone is simply understanding your right colours and a simple application technique.
Pay attention to the cleanliness, maintenance and upkeep of your clothes and shoes, replace tired and worn out items and upgrade to a higher quality where possible.
Accessories are your 'secret weapon'. A lot of store is placed on the watch make and model being 'right'. Accessories also include your wallet, bag, briefcase, pen, technology in all its various guises, and their cases.
Match the style to your personality and ensure you love all items (i.e. don't settle for something that is just "OK"); that they are well maintained, represent you and are appropriate to the place or occasion. How you look will enable people to relate to you, more or less easily, and it's vital that the person people 'see' is congruent with the person people 'experience'; achieve this and you have believability, trust, approachability, professionalism, expertise and confidence, avoiding the suspicion, mistrust or cynicism which can exist preventing people from taking you or your business seriously.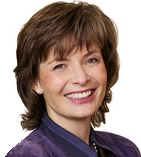 Jackie Perkins is a Director with House of Colour, a UK based global organisation of Personal Branding and Image Consultants, working with clients so that they are empowered to be authentic and visible people.
HOC empower their clients through Colour and Style with HOC in Business specialising in working with identifying and connecting personal to corporate/business brand.
T: +44 (0) 1923 211 188
W: http://www.houseofcolour.co.uk/
Twitter: https://twitter.com/houseofcolour