There have been a number of cases recently where the issue of dress code has been in the spotlight. The most controversial case was that of Eweida v British Airways, and I'm sure regular readers will recognise the case and be familiar with the story. Dress code is an issue which is always cropping up because it's so important. We don't work in a dangerous environment (although I did nearly strangle myself the other day when I was fiddling with my necklace while talking on the phone and managed to wrap it round my headset). Our line of work requires us to wear suitable, smart attire. We're consultants and what we say needs to have weight and emphasis and believe it or not, what we wear helps to reinforce that. I can remember doing some work in an office which was so relaxed that even the managers were wearing shellsuits and flip-flops. It was a failing council. I couldn't help wondering if the former reflected the latter (though not necessarily the cause).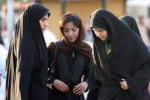 Jobs that carry more of a health and safety risk often require workers to wear some form of personal protective equipment (PPE). A day nursery is not normally an environment which is associated with danger or health risks, but in the recent case of Begum v Pedagogy Aurus UK Ltd, the court found that an employer had not discriminated against a Muslim woman by requiring her to wear a slightly shorter jilbab for health and safety reasons.
Ms Begum underwent a trial through an agency for a nursery assistant role and was subsequently invited for an interview for a permanent job. As a devout Muslim, Ms Begum wore a jilbab (a dress that covers her body from neck to ankle). During the interview, the issue of the nursery's dress code arose, and the interviewer, Ms Jalah, noticed that the jilbab was covering Ms Begum's shoes and touching the floor.
In the past another worker had tripped whilst wearing trousers that were too long, and so Ms Jalah asked Ms Begum if it was possible for her to wear a shorter jilbab to work, as it was a potential health and safety risk. They discussed several options which included the possibility of Ms Begum is wearing a longer jilbab on her way to work and changing into a shorter one when she got there, or that she could wear trousers underneath a shorter jilbab. At no point was she told that she could not wear a jibab in the nursery, nor did Ms Begum indicate at any point that she was upset by the discussion.
The issue was not resolved and the interview ended on an amicable note. Ms Jalah asked Ms Begum to let her know whether she wanted the job. It was not until a few months later when Ms Begum contacted the agency to say that the employer "had some policies that went against my morals and beliefs".
Ms Begum subsequently brought a religious discrimination claim in the employment tribunal but it was not successful. The rationale behind the questions in the interview was the nursery's health and safety responsibilities which were proportionate and reasonable. The only criterion that the employer applied was that no garment worn by staff should present a trip hazard. This requirement did not place Muslim women at a disadvantage, and neither did making an enquiry about Ms Begum's jilbab in general.
We live in such a multi-cultural environment now that there are issues related to religion and dress code crop up regularly. If you have a dress code which may potentially contravene a religious belief, raise concerns about items of clothing or jewellery that could pose a health and safety threat (dangling jewellery that might become snagged in a machine for example) at an early stage, for example, at interview. You should always approach such a subject with sensitivity and look for reasonable compromises.
Russell HR Consulting provides expert knowledge in HR solutions, employment law training and HR tools and resources to businesses across the UK.
Subscribe to our free monthly HR newsletter. Russell HR Consulting employment law newsletters are emailed automatically to our ever-growing number of subscribers every month.