"Bumping", or (to give it its correct name) transferred redundancy is where an employee whose job is not redundant is dismissed to make way for an employee whose role has become redundant. There is no absolute obligation to consider bumping in all cases, but that a failure to do so may make a dismissal unfair. Whether it's unfair to dismiss an employee by reason of redundancy without considering bumping is a matter of fact which turns on the particular circumstances. So an employer can avoid bumping if there is good reason to do so. But bumping can be used if the employer is able to show that the true reason for the dismissal of the bumped employee is redundancy and not some other reason, such as performance, which would take the dismissal outside the scope of redundancy and therefore make it potentially unfair.
Factors which should be taken into account when considering bumping include:
whether there is a vacancy;
how different the two jobs are;
the difference in remuneration between the two jobs;
the two employees' relative length of service;
the qualifications of the employee in danger of redundancy.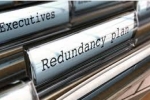 In Contract Bottling Ltd v Cave an employee was found to be unfairly dismissed for redundancy where the employee's own job remained, but the needs of the business for different kinds of employee had reduced.
Mr Cave worked in an employer's accounts department and was dismissed after a redundancy exercise in which a group of staff with diverse functions were put in a 'rather surprising' pool. The lowest scoring four staff dismissed regardless of job function. Remaining staff were retrained to fill gaps, even if it would have meant retraining a warehouse manager in accounting. The Employment Tribunal concluded that redundancy was not the reason for the dismissal.
On appeal the EAT found that there was in fact a genuine redundancy situation but agreed that the process was unfair. Redundancy was the reason for dismissal because the dismissals were a form of 'bumping' and "a diminution in the requirements of the business for work of a particular kind" can be met in respect of several kinds of work, not just individual kinds of work.
The EAT did not overturn the finding of unfair dismissal, but said that the Tribunal should have considered a Polkey reduction i.e. if the dismissal is held to be procedurally unfair, the Tribunal will ask itself the question whether this failure would ultimately have made any difference to the outcome. If not, then compensation will be limited to the period it would have taken for a proper procedure to take place before a fair dismissal could have occurred.
If you're going through a business reorganisation, do make sure you think through the selection pools and criteria carefully before launching into it. You also have to use objective criteria, consult fully and in a timely fashion and advise of any alternative roles.
If you need help with redundancies and reorganisations, get in touch.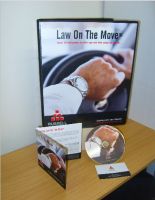 Work a bit smarter, invest in Law On The Move® (LOTM). This essential tool kit combines audio and interactive webinar updates, a short summary of the key points and – most importantly – tells you what you have to do and when to do it.
With LOTM you'll:
save time getting up to date with employment law issues
be able to replay and refer to all the knowledge as often as you like
ask and receive answers to your questions
save money – this product gives so much bang for your buck!
receive practical advice
be able to plan and organise your work load really effectively
achieve compliance
Russell HR Consulting provides expert knowledge in HR solutions, employment law training and HR tools and resources to businesses across the UK.
Subscribe to our free monthly HR newsletter. Russell HR Consulting employment law newsletters are emailed automatically to our ever-growing number of subscribers every month.