For every graduate scheme that is available more than forty five graduates will be applying, making it more and more important to have something other than just excellent academic grades on a CV. Due to the high volume of applicants, students must find a new way to stand out from the crowd. So many applications are so poorly put together and thought through that they are barely worth looking at.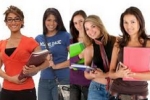 A couple of weeks ago I received an application for an HR advisor's role from someone whose CV and covering letter seemed to be all about marketing. This type of thing irritates me so I wrote back saying that currently our HR vacancy had been filled (as it has),that we have no marketing role; and even if we had an HR vacancy the lack of detail consciousness and care put into the application would mean we regret the applicant. This type of application – sloppy! - is not at all unusual.
As an employer, the key skills we look for in potential trainees are those that are transferable through life; most importantly initiative, good communication, care in the application, accuracy, eagerness to learn and the ability to listen well. Unfortunately a university course can only teach so much of this through various lectures and seminars, which is why many students are taking on work placements and voluntary work to add value to their CV.
Those who want to gain the essential skills and experience in the work place are the ones who will be happy to volunteer for unpaid work, providing them with a stepping stone for a future career and putting them one step ahead of others. It also allows a better understanding of the environment they will be going into after completing their course. A basic understanding can be learnt from reading and discussion but nothing will compare to gaining hands on experience in a particular sector.
Here at Russell HR Consulting our trainees gain experience from the beginning. Being able to sit in and observe, as well as participate, in disciplinary hearings, appeals, training presentations and business meetings are just some of the ways we begin to give a true insight to the world of HR. This is a highly technical subject so we train in a structured way. In addition to reading thoroughly round the subject, discussion, case studies and tool box talks we also provide real life experience across different industries.
Currently one trainee is completing a recruitment module. During this time she has been to visit a local recruitment agency for a day and will then be spending the week with the recruitment team of a large client in London. This will allow her reading and understanding of employment law around recruitment to be put into practice, bringing together a complete understanding of everything that has been read and discussed so far. In turn this experience allows her to give effective advice confidently as she has experienced the whole process.
We also take on undergraduates who are doing a placement year as part of their university course. We aim to help them learn and accurately apply basic employment law and HR skills as well as support the growth and development of the business. By doing this we create a pipeline of talent. These students may come back to us once they have completed their course, already having an understanding and experience not only of employment law but also the way we work as a business.
I am on record as saying that the dearth of good quality applicants is a significant limitation on the growth of my business – and I am far from alone in this view. Recruiting the right staff is essential for any business looking to grow. With so many individuals competing for a single job it is vital that really good calibre candidates take care to shine above other potential applicants. Whilst it is important for employers to offer quality work experience (not a week shredding last year's paperwork),it is important for potential employees to understand how taking on work experience can work in their favour when looking for full time employment.
Russell HR Consulting provides expert knowledge in HR solutions, employment law training and HR tools and resources to businesses across the UK.
Subscribe to our free monthly HR newsletter. Russell HR Consulting employment law newsletters are emailed automatically to our ever-growing number of subscribers every month.