Who'd have thought it? The fragrant Nigella Lawson has been allegedly high on drugs for ten years (though cooking perfectly well on telly). During the fraud trial of her former aides, allegations have been made that in return for their use of Charles Saatchi's credit card they kept her secret.
Of course we don't know the full facts. Ms Lawson's legal advisors have said that the drug claims are untrue. As in so many cases, it's one person's word against another.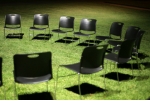 This often happens in the workplace. Somebody tells somebody else that somebody is taking drugs or is an alcoholic. You might have noticed a dip in their performance and there may have been other changes, but how can you ascertain the facts apart from testing them?
Early this year the head of the Metropolitan Police, Sir Bernard Hogan-Howe suggested that all workers should be tested at their offices and workplaces for illegal drug use which would, in his opinion, reduce the demand for banned narcotics. Going one step further he suggested that anyone who failed a test and refused to get help to 'get clean' should be sacked. This is quite radical and easier said than done.
In some occupations drug and alcohol testing is compulsory (for example, those working in or associated with rail transport). In most cases, employers have to have the consent from employees if they want to test for drugs and alcohol as a standard practice. This can usually take place via the employment contracts or as part of the health and safety policy which forms part of the employee handbook.
If employers feel the need to test their employees they must be mindful of the following.
Limit testing to employees that need to be tested.
Ensure the tests are random.
Do not single out particular employees for testing unless this is justified by the nature of their jobs.
Workers can't be made to take a test but if they refuse when the employer has good grounds for testing, they may face disciplinary action.
It may be worth considering, in this festive season, giving employees an alcohol limit testing kit to carry in their car. Many people don't drink and drive home after a night out, but often forget the risks of driving the morning-after-the-night-before.
A woman interviewed recently on ITV's Daybreak told viewers about how she was fined and given points on her licence for being over the legal limit when driving to work in the morning. This confused her as she had not had been out the night before for a drink, but have come home fairly early, had a couple of glasses of wine and had had a good nights' sleep. What she didn't realise was that per unit of alcohol you need, on average one hour for it to disseminate out of the body.
The amount of alcohol you would need to drink to be considered over the driving limit varies from person to person. It depends on a number of factors:
weight
gender (men tend to process alcohol faster than women)
metabolism
stress levels
whether you've eaten recently
age (younger people tend to process alcohol more slowly).
You can't speed up the process of removing alcohol from the body. It takes the time it takes.
Drink Aware suggest the following tips to avoid drinking and driving.
Arrange within your group of friends who's going to be the designated driver. A designated driver is the person who abstains from alcohol on a night out so they can drive the rest of their group of friends home safely.
If you live somewhere with good public transport links – take advantage of them. If you're planning on staying out beyond the last train, tube or bus, make sure you've got a couple of taxi numbers.
If you have no option but to drive, stick to zero alcohol beers, mocktails or standard soft drinks.
If you totter home at 2am, three sheets to the wind and have to fall out of bed at 7am to go to work, it might be worth testing yourself to see if you are safe to drive. Kits are available for as little as £5. It could save you your licence and your job.
Russell HR Consulting provides expert knowledge in HR solutions, employment law training and HR tools and resources to businesses across the UK.
Subscribe to our free monthly HR newsletter. Russell HR Consulting employment law newsletters are emailed automatically to our ever-growing number of subscribers every month.