Recently Microsoft was embarrassed by one of its graduate recruiters who sent an 'awkward' email to a perspective recruit.
The email read as follows:
"Hey Bae Intern <3Hi! I am Kim, a Microsoft University Recruiter.
My crew is coming down from our HQ in Seattle to hang out with you and the crowd of bay area interns at Internapalooza on 7/11.
"BUT MORE IMPORTANTLY, we're throwing an exclusive after party the night of the event at our San Francisco office and you're invited! There will be hella noms, lots of dranks, the best beats and just like last year, we're breaking out the Yammer beer pong tables!
HELL YES TO GETTING LIT ON A MONDAY NIGHT."
It is fairly cringeworthy and was widely mocked on social media. One sharp tongued person asked if it had been written by Hillary Clinton.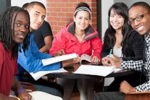 Millennials don't like employers who try too hard to be cool and Microsoft was not impressed either. Using slang, inappropriately positioned capitals (a pet hate of mine) and overly-informal language, this email didn't reflect the professional image that the company wants to project. It's investigating how an email like this came to be sent and intends to take steps to address the matter.
Every organisation has a culture i.e. the patterns of behaviour accepted and expected in the organisation, together with the values that reinforce them. Some cultures are very informal, some are more traditional. Whatever your organisational culture, employees should understand what it means and what your values and style are. That understanding should broaden to include the way you want the company to be portrayed externally. If your company is more relaxed it may be the norm to be informal with customers. However, it is vital you make it clear that even when the style is informal employees should remain professional at all times.
How do you communicate the company's culture to your employees?
Talk to your employees about what your culture is and what it looks like.
Spell out why it's important, how it aligns and evolves with strategy, and how to live it.
Make sure your policies, procedures, communications, systems, consistently (and accurately) reflect your culture.
Align culture with actions, especially of the management team.
Set expectations of behaviour. Evaluate it and make people accountable for living it every day.
Emphasise and reinforce your culture. For example, Lauren Friese of TalentEgg says: We include the word "egg" in a lot of our words. It's really embarrassing, but it works: egg-cellent, egg-ceptional, egg-stra."
It can be hard to make corporate culture stick. You are most likely to succeed if employees understand why what you're doing is in their best interest and are engaged with it. Employees who don't engage properly or don't understand the culture will be at risk of causing your business reputational damage as in the case of the embarrassing Microsoft email.
We deal with the good, the bad and the ugly of HR. If you need help resolving problems with corporate culture or any other HR issues, give us a call on 01908 262628.
Signed up for our free resources and free weekly tip yet? Register and subscribe here.
Russell HR Consulting provides expert knowledge in HR solutions, employment law training and HR tools and resources to businesses across the UK.
Subscribe to our free monthly HR newsletter. Russell HR Consulting employment law newsletters are emailed automatically to our ever-growing number of subscribers every month.