Ahead of the national living wage and national minimum wage rises in April, the Government has launched a £1.7million awareness campaign, to ensure workers know how much they are legally entitled to. It's the latest in a series of name-and-shame type tactics.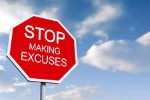 In addition, Sir David Metcalf has been appointed as the first Director of Labour Market Enforcement to oversee a government crackdown on exploitation in the workplace.
Sir David, who was chairman of the Migration Advisory Committee until August 2016, will set the strategic priorities for the:
Gangmasters and Labour Abuse Authority
Employment Agency Standards Inspectorate
HMRC's National Minimum Wage enforcement team
For the first time, the three agencies will centralise their intelligence, enabling the Director to draw up an annual strategy targeting sectors and regions which are vulnerable to unscrupulous employment practices. He is also working alongside the Independent Anti-Slavery Commissioner to better tackle exploitation and slavery in the labour market.
The new NLW and NMW rates from the 1st April 2017 will be:
£7.50 per hour – 25 years old and over.
£7.05 per hour – 21-24 years old.
£5.60 per hour – 18 – 20 years old.
£4.05 per hour – 16-17 years old.
£3.50 for apprentices under 19 or 19 or over who are in the first year of apprenticeship.
Despite the fact that the NMW has been with us since 1998 – almost 20 years – there are still far too many UK employers who break the law.
Channel 4's Dispatches programme aired this week, found that high-street stores River Island and New Look are using British factories which are paying their workers less than half the minimum wage. It also highlighted that online retailers Boohoo and Misguided were also using suppliers that were paying incorrect wages.
The investigation showed that the workers were being paid £110 for an average 36-hour week which resulted in them earning an hourly wage of just £3 an hour. One of the factory directors blamed underpayment of the national minimum wage and the living wage on competition from China and Bangladesh. The excuses for underpayment don't seem to stop there.
As part of its campaign the Government has released some of the worst excuses used by unscrupulous bosses who have been caught not paying National Minimum Wage.
It's part of UK culture not to pay young workers for the first three months as they have to 'prove their worth' first.
She doesn't deserve the national minimum wage because she only makes the teas and sweeps the floors.
I've got an agreement with my workers that I won't pay them the national minimum wage; they understand and they even signed a contract to this effect.
My accountant and I speak a different language – he doesn't understand me and that's why he doesn't pay my workers the correct wages.
My workers like to think of themselves as being self-employed and the national minimum wage doesn't apply to people who work for themselves.
My workers are often just on standby when there are no customers in the shop; I only pay them for when they're actually serving someone.
The national minimum wage doesn't apply to my business.
It's pernicious stuff, abusive and a real blot on the UK employment landscape.
The national minimum wage and national living wage apply to all businesses that employ staff. It doesn't matter how big or how small your business is, you must pay national minimum wage or national living wage, as appropriate.
Employers who are found to have not paid their workers national minimum wage and national living wage must pay back the unpaid wages and a will be given a financial penalty. The penalty is set at 200% of the total underpayment. The minimum payment is £100 and the maximum is £20,000. The maximum amount applies for each worker, not to the total payment for all underpaid workers.
We deal with the good, the bad and the ugly of HR. If you need help with recruiting the best talent or any other HR issues, give us a call on 01908 262628.
Sign up for our free resources and free weekly tip - subscribe here.
Russell HR Consulting provides expert knowledge in HR solutions, employment law training and HR tools and resources to businesses across the UK.
Subscribe to our free monthly HR newsletter. Russell HR Consulting employment law newsletters are emailed automatically to our ever-growing number of subscribers every month.