At this time of the year when there is still the definite whiff of sun cream in the air, for some SME owners/managers etc. it's time to think about getting ready to head off for their own summer breaks.
But research from the Institute of Leadership and Management suggests that the lead-up to the summer holidays is actually one of the most stressful times of the year and that many managers won't be fully switching off when they go on holiday. More than half of the managers surveyed said they would continue to work while on annual leave. The majority were fully expecting to read and reply to emails, while nearly a third said they would be taking phone calls. As a small business owner, I'm a prime example. My old man threatens to have me surgically separated from my laptop and huffs and puffs crossly with me, but I practically hyperventilate if I can't check in periodically. We have now reached a civilised compromise (I can check emails once a day) and he knows that my team will only call if they really need to.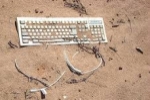 The combination of difficult economic times and the ability brought about by technology enabling us to be always available are behind this seeming inability of managers to relax and unwind. It can be difficult to switch off if you are faced with a mounting workload or are in fear for your job. Leaving work behind can also be particularly difficult in an SME, when there often isn't anyone there to pick up tasks while you're.
But making the most of time off is important if people are to return to the office refreshed and re-energised. So how can you make sure that both you and of course your team chill, recharge and really leave the office behind you when you go on holiday?
Some tips on making sure you and your employees get that all important break!
1. Set a good example
When I was a sole trader I tended to take fairly short breaks and would prepare for them by letting all my clients know about two weeks in advance, then providing emergency cover. That worked fine and people were fine about it.
These days I have a team, but if you're the owner/manager of an SME, the reality is that it's probably not feasible to be completely out of touch while you're away. But you can set a good example by making it clear to everyone that you're only contactable if it's an emergency or a vital decision that really can't wait. If employees see the boss firing off emails from the poolside, they will feel they have to do the same. Model the behaviour you'd like to encourage – and be clear with people that they're not expected to be constantly on call while they're sunning themselves on the beach.
2. Establish the boundaries
You may not be able to leave your Blackberry behind, but you don't have to check it every five minutes in between sips of your fruit cocktail. If you really do have to pick up emails, make it a rule to only do so once a day, perhaps when you get back to your room at the end of the day. That way work won't constantly be on your mind, people will know when they can contact you if they really need to and you will be able to concentrate on relaxing and spending quality time with your family and friends.
3. Trust in your team
Your holiday provides a good opportunity for members of your team to stretch their wings and take on extra responsibility. Let people know that you have confidence in their abilities and that you're happy for them to make decisions in your absence. Clarify what you'd like them to achieve while you're away, so that everyone knows what is expected of them. If your employees know you trust them to do a good job, they are unlikely to let you down.
4. Clear the decks
Make sure you block time out in your diary to clear the decks of anything really important before you go away. If you cram your diary with back-to-back meetings in the days leading up to your holiday, you won't get the chance to finish the important stuff and will end up going away with 'unfinished business' hanging over you. You won't be able to switch off and relax and there's more chance a project or a problem will come back to bite you while you're away. Leave plenty of time in your diary to prepare – and to deal with any last-minute emergencies that may crop up.
5. Handover properly
If you run out of the door shouting garbled last minute instructions at your team, they are more likely to have questions they can't answer while you're away. This means you will either get disturbed while you're trying to relax – or you will come back to find important work has stalled and clients are unhappy. Do a proper handover with your team so that everyone is clear about what stage projects are at, what might crop up while you're on holiday and where they can find important documents. If people are properly up to speed with what's going on, there's more chance the wheels will turn smoothly while you're away.
Bon voyage!
Russell HR Consulting provides expert knowledge in HR solutions, employment law training and HR tools and resources to businesses across the UK.
Subscribe to our free monthly HR newsletter. Russell HR Consulting employment law newsletters are emailed automatically to our ever-growing number of subscribers every month.