There's a constant hum of dissatisfaction with the way that employment issues are dealt with in the UK. Recently, Conservative Party chairman Grant Shapps suggested that employers have to resort to "disingenuous" reasons to dismiss poorly-performing staff and many small businesses simply refuse to employ people because of the costs of employment rights and the risk of employment tribunals.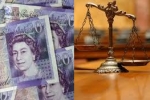 The Government has long recognised that employers have very serious concerns and have tweaked around the edges in an effort to tackle the problem. One of these reforms was the introduction of court fees for employment tribunal claims, although the Government now says that this isn't about protecting business, so much as moving the financial burden from the tax payer to those who want to use the system.
From 29th July, workers will have to pay £160 or £250 to lodge an employment tribunal claim and a further fee of either £230 or £950 if the case goes ahead. You get a form of "discount for bulk" for multiple claims, i.e. where two or more people bring claims against the same employer. Fees are £400 to lodge an appeal and another £1,200 for a full hearing in the Employment Appeal Tribunal.
The fees are grouped into two claims types. The more straightforward claims, for example, unlawful deductions from wages, have lower court fees. Those that are likely to be more complicated (unfair dismissal, discrimination claims) will be charged at the higher levels. Claimants do not have the guarantee of recovering their fee, even if they win their case. Tribunals will be able to impose a costs order against a losing party, though this at the judge's discretion, so a significant amount of compensation awarded to a successful claimant could well be swallowed up by fees.
Since the peak of 236,100 in 2010/2011 the number of tribunal claims has decreased. Ministry of Justice figures reports that there were 186,300 claims accepted by employment tribunals in the year to March 2012. The largest group of claims relates to unfair dismissal. Although most claims are settled or withdrawn, the cost of preparing for a tribunal is high and it's very time consuming.
There have been concerns that the levying of fees will create injustice but the Ministry of Justice considers that the Civil Fee Remission scheme, whereby low-earners and those in receipt of state benefits such as Jobseekers Allowance can obtain a full or partial waiver of fees for tribunal proceedings. That said, the CFR scheme is already under scrutiny and there are plans for its reform. Proposals put forward include a reduction in the number of benefits accepted as proof of entitlement to fee remission in line with the Universal Credit reforms, a tougher means test, and a reduction in the time limit for retrospective remission claims, from six to two months.
Employers are understandably nervous of tribunal claims. Curiously, the issue is really not so much about losing and compensation as the cost and time involved in preparing. It's estimated that the average tribunal outside major cities costs around £12-15k and five in days preparation. This could be doubled in areas where legal fees are higher. That would be quite enough to close down some organisations.
Like most tax payers, I balk at having to pay for frivolous claims (and there are plenty of those). It was too easy to put in a tribunal claim knowing full well that most respondents will be taking a commercial view and pay something to get rid of the claim. But recent developments are worrying. The cost of lodging a claim is higher and may deter frivolous bounty-hunters. OK, there are a good many meretricious claims and the no-win, no-fee solicitors are scruple-free vultures, so that would be a good thing. But it's equally important that employees who are badly treated should be able to make a claim. Couple this development with the longer qualifying service for unfair dismissal and we really are going back in time - and not necessarily in a good way.
What we need is a much more efficient tribunal system (the administration is appallingly inefficient and the judges appallingly uncommercial in their approach),a proper assessment of claims and evidence before they are accepted and a proper usage of the mechanisms now in place.
While the fees were introduced on 29th July as expected, they are the subject of a judicial review. Both Unison and the Scottish law firm, Fox & Partners lodged an application for judicial review of fees, arguing that the new fee structure is in breach of European law and contrary to the principle of access to justice. Permission has been granted to Unison to proceed. The judicial review will take place in October. The Scottish Court of Sessions will hear Fox's application later in the year. HM Courts and Tribunals Service said it would refund people if the bid to abolish the charges succeeded.
Russell HR Consulting provides expert knowledge in HR solutions, employment law training and HR tools and resources to businesses across the UK.
Subscribe to our free monthly HR newsletter. Russell HR Consulting employment law newsletters are emailed automatically to our ever-growing number of subscribers every month.