We often ask clients whether their staff are meeting all their workplace standards. It's surprising how few people actually determine what their standards are, never mind communicate and measure performance. But having workplace standards is critical to building team success.
Key performance indicators (KPIs) are quantifiable objective metrics that shows the degree to which an organisation is achieving its goals and objectives.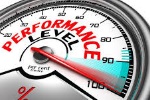 As a general rule, any targets or KPIs should be based on the requirements of the business as interpreted by the activities of a particular department. They need to be relevant and meaningful so it is vital to align employees' KPIs to your organisation's objectives. You should have a clear idea of how the business wants to progress over the short, medium and long term. You can therefore link the business goals to your KPIs.
KPIs should motivate your employees; they should be challenging but achievable. Presenting targets which aren't achievable, measurable or realistic will probably produce the opposite effect. It could lead to employees not attempting to attain the targets or not agreeing to work under them as they know they couldn't achieve them. One way to make sure you get it right is to ask for employees' feedback on what they think is attainable for them – ask them to be realistic and sensible. You may perhaps also choose to construct it on former employees in the role and what had been achieved previously.
You may need to make adjustments in KPIs for different people in the department based on individual needs and circumstances. A junior employee will usually have different KPI's to achieve than a senior manager. Don't take a "one size fits all approach".
Ideally KPIs should be agreed between parties rather than imposed. If an employee needs support or training to achieve a KPI that should be provided. If you make your employees aware of the reasons why you are introducing KPIs then they may put forward other appropriate recommendations or methods that you haven't considered before. Employees involved in the process must know what is being measured, how it is calculated and most importantly how their role plays a part to accomplishing the KPI. Giving employees KPIs will show them what they have to do and how to succeed in their jobs.
Review KPIs regularly, particularly if external factors can influence the outcome. They should be updated as required to remain dynamic, relevant and useful. You should be mindful that targets may apply at one time of the year and not the other. In a sales environment for example, external factors such as slow trade phases, tough economic periods and industry conditions may cause the targets to become unsustainable or ineffective. You will therefore have to pay attention to adjusting targets when applicable.
We deal with the good, the bad and the ugly of HR. If you need help resolving problems with introducing KPIs or any other HR issues, give us a call on 01908 262628.
If you need help getting HR problems resolved in your business, get in touch.
Signed up for our free resources and free weekly tip yet? Register and subscribe here.
Russell HR Consulting provides expert knowledge in HR solutions, employment law training and HR tools and resources to businesses across the UK.
Subscribe to our free monthly HR newsletter. Russell HR Consulting employment law newsletters are emailed automatically to our ever-growing number of subscribers every month.