We all like to get away at some point during the year, and for the majority of us, the summer months of July and August are the time of choice. It might be because the kids have broken up from school or because it gives us the best chance of catching some sunshine (especially if you're not travelling too far afield).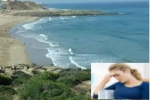 Unfortunately, not everybody has that luxury. Most people will have experienced some form of illness whilst on holiday at some point in their lives. The most common is heat stroke, but being in a totally different environment altogether can also take its toll. Diarrhoea and vomiting are common ailments and can come about from eating the local food or drinking the local water. Sufferers usually tend to recover after a couple of days, but there are more serious conditions out there which can easily be picked up. Malaria is a serious condition which is transmitted by mosquitos, but the public health body Public Health England has reported that cases of dengue fever are also on the rise in the UK. There has been an almost three-fold increase in the number of dengue fever cases in returning travelers between January and April this year, compared with the same period last year and it's expected to rise.
Dengue fever is a mosquito borne disease which is most common in tropical and subtropical parts of the world. It typically affects around 100 countries, and although the disease is not life threatening, in certain people it can cause life-threatening complications such as Dengue Haemorrhagic Fever and Dengue Shock Syndrome. Mosquitoes become infected when they bite infected humans. They then transmit the infection to other people when they sink their nasty little fangs in. The good news is that it cannot be spread from person to person and the symptoms in the majority of cases can be controlled through paracetamol, drinking plenty of fluids and resting.
Workers who hold particularly stressful jobs are more prone to fall ill while on holiday because when they slow down and stop, their body relaxes and becomes more vulnerable to infection (mmm – does this mean we should cancel all holidays?!).
The Pereda case has established the principle that workers who fall ill whilst on holiday are entitled to reschedule the time spent ill at a later date. While holiday must be re-funded to employees who are sick while on leave, they are still required to fulfil their usual obligations as regards notification and certification. It is also open to you to include conditions and limitations in contractual pay and I usually reserve the right to pay SSP only for sickness while on holiday. This tends to have the effect of limiting abuse and I can always pay full occupational sick pay if I consider it appropriate to do so.
The purpose of paid annual leave is to enable the worker to relax and enjoy a period of relaxation and leisure. No matter how tough skinned you are, we all need time away from work. If an employee is sick during holiday it's unlikely that he'll be getting the benefit of real relaxation. It's important that you're aware of your responsibilities as an employer, and are equally aware of your employees' rights. Getting it wrong could be quite costly!
If you'd like some advice on holiday-related matters or any other employment law issue, then don't hesitate to give us a call!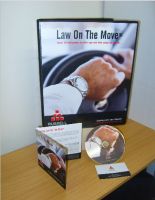 Save yourself time, money and worry and keep up to date with employment law and important decisions. Law On The Move® (LOTM) Summer 2013 edition is now available, packed with news, employment updates and actions for employers. This essential tool kit combines audio and interactive webinar updates, a short summary of the key points.
With LOTM you'll:
save time getting up to date with employment law issues
be able to replay and refer to all the knowledge as often as you like
ask and receive answers to your questions
save money – this product gives so much bang for your buck!
receive practical advice
be able to plan and organise your work load really effectively
achieve compliance
Russell HR Consulting provides expert knowledge in HR solutions, employment law training and HR tools and resources to businesses across the UK.
Subscribe to our free monthly HR newsletter. Russell HR Consulting employment law newsletters are emailed automatically to our ever-growing number of subscribers every month.