It's been said that 1.3 million Britons got a pay increase last week because of the introduction of the national living wage, introducing a minimum hourly rate of £7.20 for over 25s. At the same time the Office for Budget Responsibility has warned the change may lead to 60,000 job losses (some estimates are much higher),as companies balance pay rises with profits, especially in sectors like retail.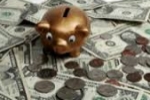 The UK wants to give employees rights and these are costly. The problem is that in many sectors end users buy on price (you don't have to look further than the success of Lidl and Netto over the last few years to see to what extent we love a bargain) and that has the impact of squeezing margins and therefore profits.
B&Q has hit the headlines by adopting some changes to ensure their basic wage is increased. They aim to pay £7.66 an hour but to achieve this they have cut back on enhancements such as time and half on Sundays, double time on bank holidays and seasonal bonuses. It has been reported that some B&Q employees could have a reduction in their total pay of as much as £2,000 a year.
B&Q's owner, Kingfisher, say the company has been left with no other choice but to take these measures so it can afford to pay above the living wage. The company remains adamant that their reward package still remains one of the best in retail.
It seems that B&Q sent their employees a letter detailing all the changes along with a new set of terms and conditions. There was no consultation, just a "take it or leave it" type approach; the letter warned employees that if they refused to agree to all the changes and failed to sign a new contract it would result in their dismissal. If this is correct it's a fairly high risk strategy which could lead to claims of constructive unfair dismissal, unfair dismissal and unlawful deductions claims from disgruntled employees.
B&Q has defended its actions, saying: "We understand and are sorry that a small number of our colleagues feel upset. Our aim is to reward all of our people fairly so that employees who are doing the same job receive the same pay. That wasn't the case as some had been benefitting from allowances for a long time when others had not and that couldn't continue... The majority of our employees are unaffected or better off as a result of the changes to our Pay and Reward framework, and no one's basic pay has been reduced."
Their staff seem to be less than thrilled but it remains to be seen if there are any legal challenges.
B&Q are not alone in increasing the hourly rate and cutting shift payments or bonuses; Morrisons, Wilco and Tesco have all taken similar steps.
Imposing cuts in pay should be avoided. We recommend that you take all reasonable steps to inform, consult and agree any changes if at all possible. A contract may allow for some changes without consultation, though they are likely to be fairly minor changes. Normally, something as big as reduction of pay or the cut of monetary benefits would require some consultation and agreement.
Consult with employees separately or in a group. Go through the rationale, explain the proposed changes and how they will be affected individually. Allow people time to reflect the changes and be able to ask questions. You are more likely to get agreement if you give a reasonable and evidenced explanation. If you do get agreement, ensure that it is confirmed and accepted in writing. If you get challenges, explore the concerns and do what you can to resolve them.
We deal with the good, the bad and the ugly of HR. If you need help changing or updating contract or any other HR issues, give us a call on 01908 26 26 28.
Signed up for our free resources and free weekly tip yet? Register and subscribe here.
Russell HR Consulting provides expert knowledge in HR solutions, employment law training and HR tools and resources to businesses across the UK.
Subscribe to our free monthly HR newsletter. Russell HR Consulting employment law newsletters are emailed automatically to our ever-growing number of subscribers every month.