The election drama finally being played out in the US today is probably one of the most stressful days of the entire year for many. I'm not sure which proposition is worse - Trump or Clinton.
It's ironic really. Last Wednesday was National Stress Awareness day, a day for people to think about stress and how it is affecting their life or others. This year it was specifically aimed at stress at work.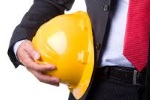 Both elections and workplaces have been stressful for hundreds of years. The sources of stress might have changed but modern workplaces are no exception. Uncertainty, restructuring, tight deadlines, work overloads, tension among staff and dodgy management styles are all stressors. 40% of adults say they lie awake at night plagued by the stressful events of the day.
We experience stress when we feel that a situation is out of our control. A tip if you're feeling overwhelmed or are coming out of a tense meeting and need to clear your head is to take a few minutes of deep breathing to help restore your balance. Inhale for five seconds, hold and exhale through the nose.
Managers can reduce the risk of workplace stress in a variety of ways.
First of all identify the risk factors for stress identified by the HSE by conducting informal talks with staff, performance appraisals, return to work interviews following sickness absence or by collecting and monitoring sickness absence data, performance data, turnover rates and questionnaires.
Make employees feel valued and involved. Have open lines of communication with staff.
Make sure jobs are flexible and well designed. Inform and consult employees on changes that are likely to affect them before they take place and encourage them to ask questions before, during and after workplace change so that they feel involved, buy into it and feel that their opinions are valued and respected.
Encourage team members to take breaks. If people concentrate fully for about 90 minutes, then have a brief period of recovery, they can clear the build-up of stress and feel refreshed. Without breaks productivity goes down, stress levels go up and people have very little energy left. It's better to schedule breaks throughout the day to walk, stretch at the desk or do a breathing exercise.
Tackle absence and help people back to work using support such as occupational health and return to work interviews;
Make employee assistance programmes, such as confidential telephone or in person counselling available.
Promote a healthy lifestyle by having a good work/life balance, managing working hours, using holiday entitlement and taking lunch breaks.
We deal with the good, the bad and the ugly of HR. If you need help managing workplace stress or any other HR issues, give us a call on 01908 262628.
Signed up for our free resources and free weekly tip yet? Register and subscribe here.
Russell HR Consulting provides expert knowledge in HR solutions, employment law training and HR tools and resources to businesses across the UK.
Subscribe to our free monthly HR newsletter. Russell HR Consulting employment law newsletters are emailed automatically to our ever-growing number of subscribers every month.