It is illegal in the UK to dismiss a woman for reasons relating to her pregnancy or being treated less favourably for that reason.
Despite this, research carried out by the Commons Women and Equalities Committee found that employees on maternity leave and pregnant employees now face more discrimination than ten years ago. The study highlights that around 54,000 new mothers are now losing their jobs every year, twice the number identified in similar research carried out a decade ago. The Citizens Advice Bureau say that they have experienced a 60% increase in the number of women seeking advice about maternity leave issues last year.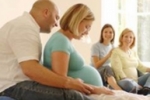 The Committee believe urgent action is needed to give new and expectant mothers increased protection at work.
There are times when a company genuinely needs to change its structure and that means the dismissal of a woman on maternity leave. I advised a client recently who had lost a major contract. The whole department was going. There were no jobs available and after due consultation and process an employee on maternity leave went too.
Some employers simply refuse to countenance flexible working because it's not convenient. It's both foolish and illegal to refuse to properly consider it. I have also had experience of returners wanting to come back and demanding (I use the word advisedly) hours or work that just aren't possible. Some won't negotiate at all. More than once one of our clients has had to part company with a woman returner who wants something that on the evidenced facts is either unsustainable or just plain impossible, despite substantial efforts to meet half way.
If there really is a genuine redundancy situation and no suitable alternative roles it is not discriminatory to dismiss. Nor is it unlawful to refuse a request to change hours or place of work if it cannot reasonably be done. Neither of these constitutes discriminatory activity (though in the latter example I'm sure the employees in question think it is).
But there is certainly discrimination against women returning to work after maternity leave. That is scandalous. For example, sometimes a female employee was an unsatisfactory performer before her pregnancy but the employer fails to deal with the poor performance issue. There is a faint hope that she won't return but when she expresses her intention of doing so they take steps to manage her out when she tries to come back. That is both discriminatory and bad management.
The Commons Women and Equalities Committee are calling for similar laws to Germany, where from the start of pregnancy until four months after childbirth employers can only dismiss new mothers in very rare cases and with consent from the government.
The report also highlights the need for increased protection for new and expectant mothers who are on casual, agency or zero hour contracts. The right to statutory maternity leave and pay only applies to employees. The Employment Rights Act 1996 does not offer protection to workers on these contracts, so these women do not have the same rights during and after pregnancy.
The Committee's Chair Maria Miller has said ''The economy will suffer unless employers modernise their workplace practices to ensure effective support and protection for expectant and new mothers''. She also added that the Government's focus needs to be on enforcement of the law rather than solely raising awareness.
I am not convinced that adopting the German model is a helpful approach. While the rights of pregnant employees and employees on maternity leave absolutely must be protected if we introduce too much European style rights it may seriously damage the employment prospects of women of child bearing age. Employers don't employ because they can't afford to do so. We've seen this in France where the vast majority of small businesses don't employ anyone other than family.
Businesses have to function effectively. 75% of businesses in the UK are SMEs. Small businesses really struggle with the demands of inflexibility, cost and bureaucracy. Businesses too are vulnerable and have responsibilities to all their staff to try to provide employment, not just those on maternity leave.
We need a considerable overhaul of rights in relation to pregnancy and maternity, time off, and childcare. Let's find a more business-like and holistically thought out way to address this issue so that business and employees are both winners.
We deal with the good, the bad and the ugly of HR. If you need help resolving maternity or flexible working queries or any other HR issues, give us a call on 01908 262628.
If you need help getting HR problems resolved in your business, get in touch.
Signed up for our free resources and free weekly tip yet? Register and subscribe.
Russell HR Consulting provides expert knowledge in HR solutions, employment law training and HR tools and resources to businesses across the UK.
Subscribe to our free monthly HR newsletter. Russell HR Consulting employment law newsletters are emailed automatically to our ever-growing number of subscribers every month.