Passover or Pesach began on the evening of Friday, April 22nd and ends on the evening of Saturday, April 30th .One of the most important events in the Jewish calendar, Passover is an eight-day festival which commemorates the emancipation of the Israelites from slavery in ancient Egypt. It's written that at a particular period in their history the Jews were enslaved by a Pharaoh in Egypt. Moses pleaded with the Pharaoh to release his people. When the Pharaoh refused to do as Moses asked, God is said to have brought the ten plagues upon the Egyptian people. This included a whole host of creatures including frogs, locusts and the slaying of all the Egyptians' first born sons. The Pharaoh let Moses and his people go. A miracle happened and the Red Sea parted allowing the Jews to pass over and escape.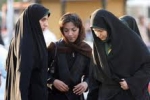 There are a number of major religious festivals throughout the year including Vesak (Buddhist),Ramadan (Islam),Easter (Christian),Guru Nanak (Sikh) and Diwali (Hindu). They all place religious obligations on believers so it's helpful to understand how believers are affected and the impact it might have on the workplace. In the case of Passover, the first two days and the last two days of the festival are classed as holidays. The middle four days are called 'chol hamoed'. Most forms of work are permitted then. During this time Jews are not allowed to eat food that contains, wheat, barley, rye, oats or spelt.
Fasting is a common element of religious observance. It usually involves the employee having limited or no food on specific days. This may be from sunrise to sunset or for longer periods of time. Some Christians mark Good Friday by abstaining from eating meat. While fasting is not generally injurious to health, fasting during for long periods of time without water can lead to temporary dizziness, tiredness and reduce concentration. For example, observers of Ramadan will fast from sunrise to sunset, a lengthy period when it falls in the summer months as it does this year.
Ask employees to let you know if they will be observing a fast. That's especially important if they are drive vehicles or use other potentially dangerous machinery. Some employers will place employees who are fasting on to an early or middle shift to reduce the impact of any loss in concentration. Make sure meal breaks are scheduled at the point when the fast is broken to allow hungry employees to eat promptly.
Employees may wish to take the time off during holy days and festivals but must ask permission before doing so. You are not under any legal obligation to grant time off for religious holidays. If an employee asks for time-off to attend a religious festival try and accommodate the request, but if it's not possible you can refuse. There are a number of different ways you can consider the requests, depending on your workplace and the employee's circumstances and this includes annual leave entitlement, unpaid leave or flexi-time arrangements.
We deal with the good, the bad and the ugly of HR. If you need help with employment matters connected with religious festivals or any other HR issues, give us a call on 01908 262628.
Signed up for our free resources and free weekly tip yet? Register and subscribe here.
Russell HR Consulting provides expert knowledge in HR solutions, employment law training and HR tools and resources to businesses across the UK.
Subscribe to our free monthly HR newsletter. Russell HR Consulting employment law newsletters are emailed automatically to our ever-growing number of subscribers every month.