Team GB did us proud in Rio. 366 athletes representing the UK winning 129 medals, including 27 golds. One of the many memorable moments was when long distance runner Mo Farah tripped in the 10,000m. A disaster? You'd think so but Mo picked himself up, continued with the race and went on to win. It was quite astonishing. His determination to get back into the race displayed great reserves of toughness.
Life trips us up all the time. When it does we have choices. Do we stay down, accepting our fate, complaining we are victims? Or do we fight back, grit our teeth and keep going?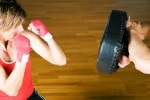 One of my sayings (I didn't create it, I just say it!) is: "When life hands you a lemon, make lemonade and sell it." What makes the difference between winners and losers (in business as well as sport) is the choice we make in that moment after we fall. In Mo's interview afterwards, he focused on the training, the work and commitment he had his team had shown to get him to the Olympics. It was all positive. No sign there of "poor me".
In all of this Mo demonstrated great emotional resilience - the ability to bounce back after stressful situations or a crisis. An individual with emotional resilience is able to roll with the punches and adapt to adversity. Less resilient people have a harder time doing so.
It's an important life skill and can enhance wellbeing, performance and creativity. In business the benefits of encouraging emotional resilience in employees also includes higher productivity, better engagement, better attendance, better problem solving, better attraction of candidates and better retention.
Here are several traits demonstrated by the emotionally resilient.
They know their boundaries.
They tend to prefer the company of positive "can do" people
Emotionally resilient people cultivate self-awareness. They understand what they need, don't need and when they require additional help. They are able to take control of their emotions, behaviour and personality to make changes.
They are willing to sit and listen. They are able to exist in the present moment. This does take practice but is one of the best forms of healing and resilience building.
People with emotional resilience have healthy mental habits. No one is an island and they cultivate a support network, asking for help and feedback when they need it. They accept and learn from constructive feedback and previous mistakes.
They train themselves to question which parts of their situation are permanent and which can change. They accept what can't be changed and change what can be changed. They regularly review the situation, looking at it from a different angle.
The good news is emotional resilience is a skill that can be learned (and is being taught in many organisations). The government has said that employers who help to develop the emotional resilience of their workforce play an important role in tackling wider health inequalities across society. They enable their employees to function more effectively in all areas of their lives, both inside and outside the workplace, ultimately enhancing the health and wellbeing of people in the communities where they operate and recruit.
If you introduce mindfulness and resilience training you will help employees to feel more confident, develop the ability to make better decisions and to feel empowered. Training should also help employees to combat stress and pressure using positive techniques.
Mental health charity Mind has a number of tips to help individuals build resilience. http://www.mind.org.uk/information-support/tips-for-everyday-living/stress/developing-resilience/#.V8Uf_k0rKM8
I like this quote from Gillie Sutherland (https://behappyfit.co.uk/).
If there is anything we can learn from Mo Farah, it is that a fall does not mean the end. In fact, a fall teaches us how to get back up again. And, as long as we keep a check on our thoughts and get back up, as Mo did, we can remind ourselves that the one who has fallen and gotten back up is always stronger than the one who didn't fall at all.
She is absolutely right.
We deal with the good, the bad and the ugly of HR. If you need help resolving problems with employees and boosting your employees' emotional resilience. or any other HR issues, give us a call on 01908 262628.
If you need help getting HR problems resolved in your business, get in touch.
Signed up for our free resources and free weekly tip yet? Register and subscribe.
Russell HR Consulting provides expert knowledge in HR solutions, employment law training and HR tools and resources to businesses across the UK.
Subscribe to our free monthly HR newsletter. Russell HR Consulting employment law newsletters are emailed automatically to our ever-growing number of subscribers every month.